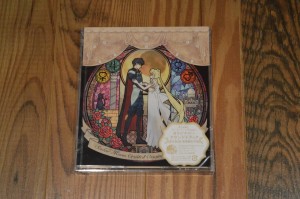 The Sailor Moon Crystal Original Soundtrack was released in Japan on December 24th. Now that I've had a chance to listen to it a couple of times I'm ready to share my thoughts. The CD contains mainly instrumental background music from the show by Yasuharu Takanashi, though it also includes the TV sized opening and closing themes Moon Pride and Gekkou (Moonbow) by Momoiro Clover Z. The first CD has 30 tracks and the second has 24. A full track listing can found on the official Sailor Moon site with a rough translation in my last post about the soundtrack.
The two CD set is not that expensive, costing about $25 US plus shipping which is pretty good for a Japanese release. You can get it from retailers such as Amazon Japan, CD Japan or YesAsia. If you're unwilling to pay this modest cost to support the show, I'm sure you can find a site where you can download the soundtrack.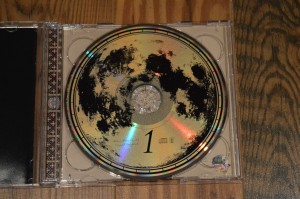 The music included covers the full first years of Sailor Moon Crystal which includes the 13 episodes which are already available, covering the Dark Kingdom story arc, as well as the upcoming Black Moon Clan story arc. This means there are a number of tracks here which have not been heard on the show before. While it may be obvious that some tracks, such as "Black Lady", "The Gate of Time" or "Sailor Chibi Moon's Theme" may be new there are other tracks in here which for whatever reason have not been heard before.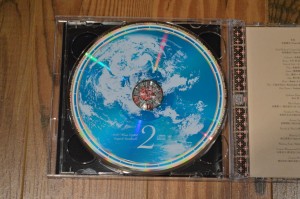 It's difficult for me to know for sure, since I'm really going by ear and memory, but of the tracks there are a number which I don't believe had been included in the show. Mainly the themes for all Sailor Guardians but Sailor Moon seem completely new. Why Sailor Mercury, Mars, Jupiter and Venus did not use their themes in their premier episodes isn't something I pretend to understand. Perhaps these tracks were simply written later in the life of the series of maybe there was a decision not to use them. Similarly all but Usagi and Ami's themes didn't seem familiar to me. Ami's theme was heard in her first episode but I don't believe Rei, Makoto or Minako's themes had been heard before. For the most part the rest of the tracks are some that have been heard before.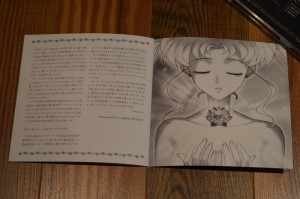 The insert is pretty lacklustre with the pages inside being printed only in black and white. This includes a track listing, information about the artist Yasuhara Takanashi including an interview and a couple of pictures. I don't read Japanese but I have included photos of all pages at the bottom of the post. Otherwise the packaging is simple but appealing, with images of the Moon and the Earth on the CDs themselves.
The music in the show is generally enjoyable, and if you've seen the show you probably have a decent idea of what that music is like. The CD set is quite cheap, so I would recommend it to fans of the show. As this covers all music from the first year there's no concern of having this become obsolete and there being another CD set coming out any time soon.
Keep reading for more photos of the CD and included black and white booklet.