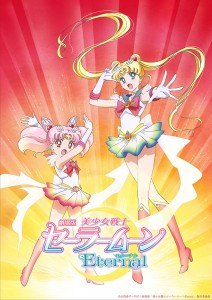 Today is June 30th, Usagi's birthday, and to celebrate this there was a birthday party event held in Japan. We often get Sailor Moon news at such events and this year was no different! We finally have our first look at the designs for the upcoming new season of Sailor Moon Crystal which will be taking place as two theatrically released films. It was announced that the first of these movies will be called Sailor Moon Eternal and will be released in 2020. This could be anywhere from 6 to 18 months from now, so we will have to be patient to see when this finally happens! Also keep in mind the original release of Sailor Moon Crystal was planned for 2013 but that it actually first aired in 2014, so delays at this stage are certainly still possible, but things are finally coming together.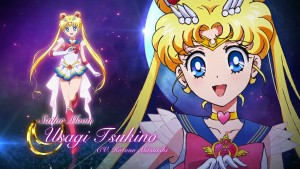 Along with the news was the revelation of a number of character designs for the series. The first was the poster featuring Super Sailor Chibi Moon and Super Sailor Moon. A teaser trailer which was posted to the newly redesigned Official Sailor Moon Site also included images of Sailor Moon, Mercury, Mars, Jupiter, Venus and Chibi Moon all of whom have those little transparent shoulder pad things to show that they're Super. You can watch that trailer embedded below.
The music used in the trailer in Moonlight Legend, the opening theme for the first four seasons of the original Sailor Moon anime, but that doesn't necessarily indicate that this music will be used in the film. While this is possible it may simply be that the new music for the new Sailor Moon Eternal film is either not ready or that they otherwise don't wish to release it at this time.
Now that we've gotten a first look at the designs for this film we finally see what Kazuko Tadano, character designer for the first two seasons of the original Sailor Moon anime, chose to do for Sailor Moon Crystal. A lot of fans have commented about how similar the designs look to the 90s anime, which certainly makes sense if we consider this! What we're seeing is a bit of a mix of the aesthetic of Sailor Moon Crystal's 3rd season designs, the original anime designs and a little something new. When Kazuko Tadano was announced as the Dream Arc's character designer Sailor Moon sketches she made in 2013 (above) were used as a baseline for what we might be seeing. Though the designs aren't identical we can certainly see some similarities to what we're seeing now.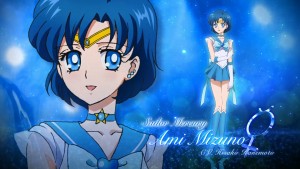 Sailor Moon Eternal will cover the first half of the Dream arc of the Sailor Moon manga. This is the same story which was the basis for the Sailor Moon SuperS season of the anime, though in this case the manga and anime had some significant differences. Though we don't know exactly where the two movies will split, it is likely this will include the introduction of Pegasus as well as the villains the Amazon Trio, the Amazoness Quartet and Zirconia of the Dead Moon Circus. It will probably include early appearances by Helios and Queen Nehelenia, though they will feature more prominently in the second film. Sailor Uranus, Neptune, Pluto and Saturn may not show up in this one as they are not present for the first few chapters, though they could show up at the end of Sailor Moon Eternal. Since they were completely neglected from Sailor Moon SuperS it will be nice to see them included in Sailor Moon Crystal.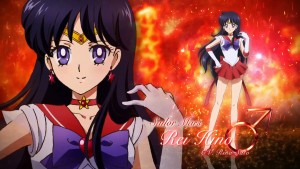 What do you think of the new designs? I'm really liking them. While the animation in the first two seasons wasn't stellar, I thought season 3 was a great improvement. I can't say I'm so attached to any Sailor Moon Crystal designs to be too bothered by this change. As long as these new films continue to be a faithful adaptation of the manga storyline, as the first three seasons have been, then the core of what makes Sailor Moon Crystal what it is should remain, even if there isn't a consistent visual style. As always it's a bit difficult to get a full feeling of what's in store with just a few images. To see this animation style in action will be something. For now we'll have to wait a while longer but at this stage we can at least confidently say that Sailor Moon Eternal is real and after more than 3 years we are finally getting more Sailor Moon Crystal! It remains to be seen how or when the film will be released here in North America.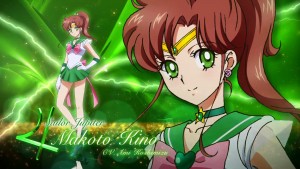 PS: Not to rub it in but I was totally right and this art looks nothing like the Sailor Moon Crystal x Monster Strike designs we saw last fall.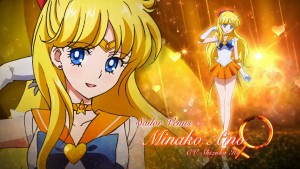 Get caught up with Sailor Moon Crystal before the movie comes out by buying the first three seasons using the Amazon links below, or save your money by streaming it on Crunchyroll, Hulu or Neon Alley.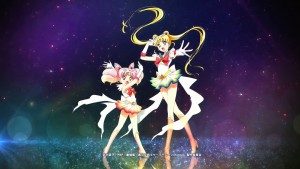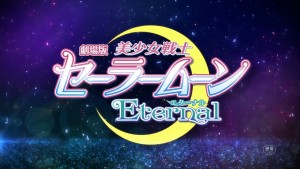 Possibly Related Posts