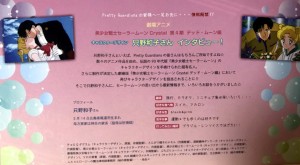 The official Sailor Moon Fan Club did an interview with Kazuko Tadano, the animation director for the upcoming new season of Sailor Moon Crystal. What did we learn? Unfortunately not much. Fans have been hoping for new information about this series, which will be taking place in the form of two movies released in theatres, for what seems like forever. It has been nearly 3 years since the last episode of Sailor Moon Crystal aired.
The entire interview has been translated by Tuxedo Unmasked. I suggest checking out the full translation for some nice insight into Kazuko Tadono's involvement in the original Sailor Moon anime. Tuxedo Unmasked is a great resource providing in depth insight into all things Sailor Moon which all fans should check out.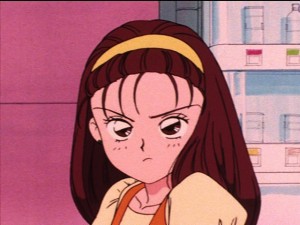 So what was mentioned about Sailor Moon Crystal? A few things, just perhaps not what we'd been waiting for. First she discusses how she was picked for the role, and she mentions that she auditioned. This seems a bit bizarre to me. Did Kotono Mitsuishi audition for the role of Usagi in Sailor Moon Crystal? Why would someone with Kazuko Tadano's cred from the vastly better looking original series need to audition for Sailor Moon Crystal? I won't pretend to understand how this industry works. She also mentioned that it was interesting to work on the beginning and the end of Sailor Moon. Does this mean that after the Dream arc she also expects to work on a Stars arc or perhaps that she doesn't think a Stars arc will ever happen? Beyond Sailor Moon Crystal can anyone really know when the end of Sailor Moon will really occur? We could very well be looking at a new series for the 40th Anniversary, assuming Sailor Moon Crystal has wrapped up by then!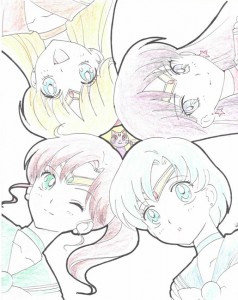 Next she was asked how she is approaching the series which is potentially relevant! She says she will be faithful to the past but also to the manga and something modern. Well that's all well and good but until we see what it looks like we won't really know how much of the old, the new and the manga made it into the new design. We've seen what her newer art style looks like with the 2013 sketch included above but we don't know how much her designs for Crystal will resemble this. Interestingly she doesn't actually mention trying to make it look like other seasons of Sailor Moon Crystal, unless that's what she meant by modern. Not looking like Sailor Moon Crystal might be a move in the right direction, though a lack of continuity might be odd.
All said this is something, it's just not really what fans may have been hoping for. A release date would be nice, though too early and the date may not stick. Some sort of art would be really amazing! I suppose it's just good to get confirmation that the project appears to still be proceeding, though we don't have any indication as to how far along the films are, if any work has even been done at this point.
As always if we get anything resembling new information about Sailor Moon Crystal it will be posted to this site! Be patient fans!
Possibly Related Posts