Viz Media has announced that it is making a distribution deal with the online streaming service Crunchyroll. This deal includes Sailor Moon R The Movie, which is available to stream for the first time in Japanese with English subtitles or dubbed in English on the service. The original Sailor Moon anime currently streams on Hulu while Sailor Moon Crystal is available to stream on Crunchyroll. This is currently the only part of the original Sailor Moon anime on Crunchyroll. Will this change in the future?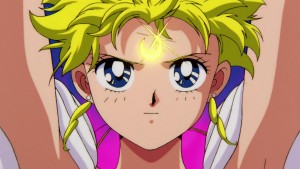 The advantage of Crunchyroll over Hulu is that the content is finally available to Canadians. Hulu is region blocked outside of the United States. The subtitled version of the original Sailor Moon anime is available on TubiTV but this does not include the dubbed episodes which you can find on Hulu.
The Make Up! Sailor Guardians special which played with Sailor Moon R The Movie in theatres is not available on Crunchyroll. Fans looking to watch that special will need to check out the DVD or Blu-Ray version of the film. It remains to be seen if the other films, Sailor Moon S The Movie and Sailor Moon SuperS: The Nine Sailor Guardians Unite! Miracle of the Black Dream Hole, will be released on the streaming service in the future.
Don't want to watch a movie for free but prefer physical media? Then why not check out the Blu-Ray versions of the Sailor Moon films using the Amazon links below.
Possibly Related Posts