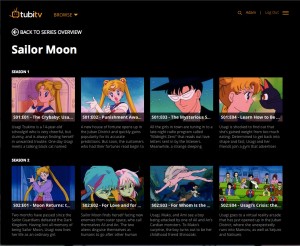 Canadians finally have a free legal way to watch all 200 episodes of the original Sailor Moon anime thanks to Tubi TV. Over two years ago when Sailor Moon was announced to be returning to Hulu many fans rejoiced but here in Canada, the birthplace of the English dub of Sailor Moon, this was not a good day. We don't get Hulu up here. It's only accessible via legally questionable proxy services and we can't get Viz's streaming web site Neon Alley either. All this has changed now that the entire Sailor Moon anime has been released on streaming service Tubi TV. This means that Sailor Moon Sailor Stars is officially available in Canada for the first time. Also available are the first 26 episodes of Sailor Moon Crystal but those were already available on Crunchyroll which is available in Canada. None of the dubbed episodes are available on Tubi TV, though Canadians still have the option of buying the home video release of the first two seasons which is currently all that is available in English.
Tubi TV can be viewed through a web browser or by downloading the Tubi TV app on a number of supported devices including iOS (iPhone and iPad), Android, Roku, Apple TV, Amazon Fire TV, Xbox 360, Xbox One and Samgsung TVs. I usually watch stuff on my PS4 and PS3 so this isn't totally convenient, but I do have the option of using some of these devices or a web browser on my laptop connected to my TV.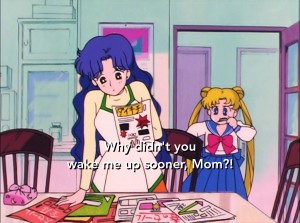 I had a few technical challenges trying to watch the first episode as a test of the service. After updating my Flash Player I finally got the first episode to load after a number of attempts and watching an ad for a Keira Knightley period piece where she has to choose between a life of status and money with a man she doesn't love and slightly less status and money with a man she loves. Subtitles didn't show up. I downloaded the app on my iPhone and things looked good but the subtitles appear close to the middle of the screen which is a bit annoying. The timing was off too as the subtitles loaded a bit earlier than the actual lines. The quality looks about equivalent to what we've gotten on Hulu and the home video release. Excessively post processed video of a not so great source. Perhaps this isn't the best streaming service but it's free and available in Canada so let's be happy for that.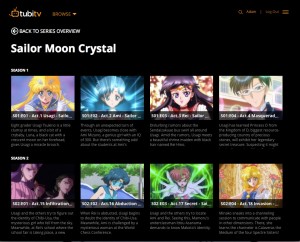 Possibly Related Posts