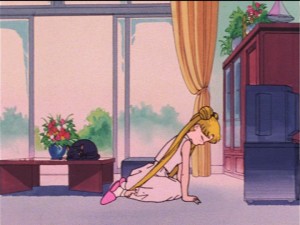 New episodes of Sailor Moon Crystal will be released on Japanese TV on Monday April 4th, just 8 days away, at 11pm Japan Standard Time, about 10am Eastern Daylight Time, but we still have no news about when it will be available to watch in North America. After nothing came out of C2E2 last week fans were hoping to hear something at Anime Boston which had its official Sailor Moon panel on Friday afternoon. There was no news at this panel. Twitter user @abzeronow was at Anime Boston and reported that there was nothing to report. The panel at Anime Japan which showed us a ton of new footage also had no news about any streaming version, either for Japanese or North American viewers.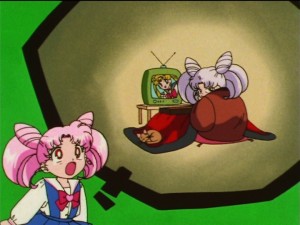 At this point it seems as if the show will only be released on Japanese TV next week, and so we will not likely have a simultaneous streaming version to watch here like we did with the first 26 episodes of Sailor Moon Crystal. There has been no indication that it will be simultaneously released on Crunchyroll, Hulu, Neon Alley or even on the Japanese streaming service Niconico which is usually region blocked and has inferior video quality. We also have no indication of when the show might eventually be made available on any such services.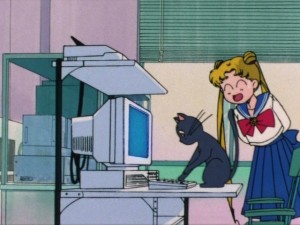 Where does this leave us? It's likely we will have to wait for less than official sources to watch the show. At first a raw version (in Japanese with no English subtitles) of the show will probably find its way online. If no official subtitled release is available it is likely that some group of fansubbers will release an English subtitled version for fans. The legality of this is a bit questionable, but rest assured that I will report any news of such a release on this site as it becomes available. Given the time needed to get a copy of the show, translate the script, time it to the video, author and upload such a version, it would likely be mid to late week before that's available.
Possibly Related Posts