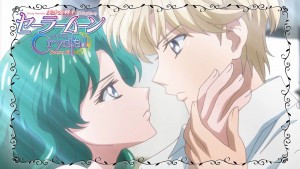 The next new episode of Sailor Moon Crystal will be available this Monday, April 18th. Act 28, Infinity 2 – Ripples, will air on Japanese TV at 11pm Japan Standard Time and be available to stream on Crunchyroll, Neon Alley and Hulu immediately afterwards starting at 10:30am Eastern Time, 7:30am Pacific Time. This episode has the students of Mugen Academy attending a retreat in the woods as Rei faces off against Eudial of the Witches 5.
We'll see more of Haruka and Michiru, but not much more of Sailor Uranus and Neptune than we did last week. Not that one has to do with the other!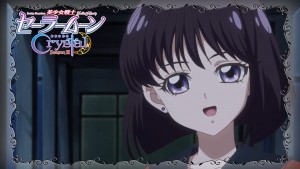 I'll be traveling in Italy all throughout next week so I won't have my review up until at least a week after this episode airs. I hope everyone enjoys it!
Possibly Related Posts