This morning was the premiere event for the first episode of the Sailor Moon Crystal Infinity Arc in Japan. Some lucky fans were able to watch Act 27, Infinity 1 – Premonition, ahead of the rest of us. Only those in attendance were able to see it but a new trailer has been released so that we can see Sailor Uranus, Neptune and some of the Death Busters in action. On top of this we got a lot of news about the series, which is set to premiere on Tokyo MX on Monday April 4th at 11pm Japan Standard Time, 10am Eastern Daylight Time, and every Monday after this. It will replay on other channels throughout the week. There has been no mention of streaming options for international viewers. For now we are hoping for more information while relying on our friends in Japan to record the broadcasts so that they will be fan translated early in the week. Watch the trailer below.
The series has a new opening and ending theme for the Infinity arc. The new opening is "In Love With the New Moon" by Etsuko Yakushimaru who sang the cover of Otome No Policy on the 20th Anniversary album. The new ending theme is "Eternal Eternity" and will be sung by the voices of Sailor Uranus and Sailor Neptune, Junko Minagawa and Sayaka Ohara. A CD release with these new songs will be released on April 27th and is already available for pre-order from Amazon Japan and CD Japan.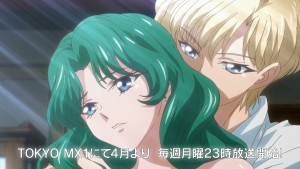 The animation looks a bit different from what we've seen, though it's hard to tell specifically from just these clips. My concerns about the lack of shading in the preview image aren't worrying me with what we've seen from this footage. I think what we're seeing in this trailer looks quite good, though they are likely just sharing the best looking stuff they have. What do you think?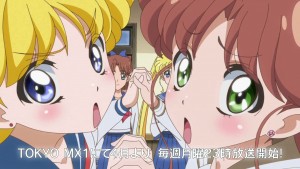 Source: Sailor Moon Official Site
Update: [2016-03-09] I previously mentioned that 11pm Japan Standard Time was 9am Eastern Time. This has been corrected to 10am Eastern Daylight Time. I was not keeping in mind the upcoming time change occurring this weekend which puts this release under Eastern Daylight Time, as Daylight Savings Time will be observed for many in the Eastern Time Zone. I'll be sure to include the correct time zones when April 4th approaches. Apologies to those in the Eastern Time Zone who do not observer DST who are probably just really confused by all this nonsense.
Keep reading for more screenshots from the trailer.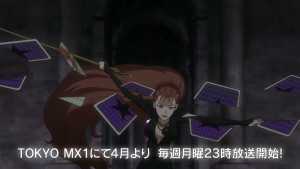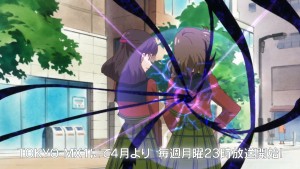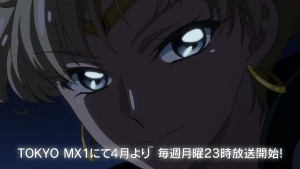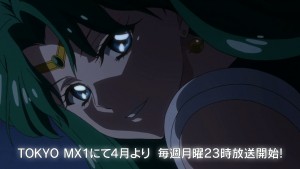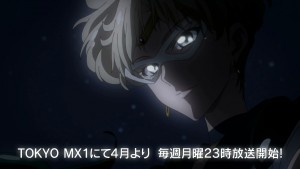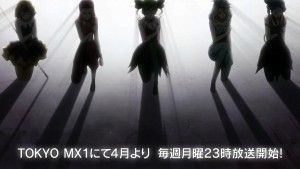 Possibly Related Posts