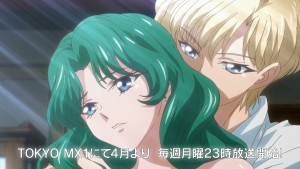 After months of waiting the new episodes of Sailor Moon Crystal are about to start. Act 27, which I expect will be called Infinity 1 – Premonition, airs on Japanese TV tomorrow at 11pm Japan Standard Time. Since Japan is in the future, this is 10am Eastern Time, 7am Pacific Time. It will be streamed on Crunchyroll and Hulu at some point Monday. As always just click on the Crunchyroll and Hulu links to get to the Sailor Moon Crystal page for that service to view new episodes. I expect it could be as early as 10am, but we won't know for sure until tomorrow. Both services have free viewing options and pay options to reduce commercials. Crunchyroll is available in the US and Canada but Hulu is restricted to viewing in the United States. Viewers elsewhere who have trouble getting to either service may require a proxy service to stay up to date.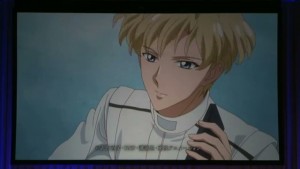 Some who have already seen Act 27 have commented that it only covers half of the equivalent manga chapter, which would be a departure from what the rest of the series has done. The Infinity arc of the manga spans 11 manga chapters but is said to be 13 episodes. It's unclear exactly how that breakdown should happen. Based on what we've seen and what we've heard from those that have seen the episode we should be seeing Haruka and Michiru however we won't be seeing their counterparts Sailor Uranus and Neptune until the next episode. We will also not be seeing Hotaru, Kaolinite or the Witches 5 until next week, though they will feature prominently in the rest of the season. The episode should end following a quick battle with a Daimon that comes out of a student from Mugen Academy leaving quite a bit of the story of that manga chapter remaining. I'm only assuming that the episode will be titled Infinity 1 – Premonition, but since this chapter will likely span two episodes, we may be seeing a different title.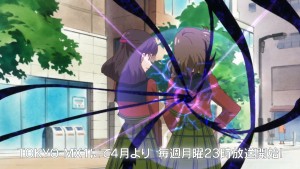 I'm looking forward to finally seeing more Sailor Moon Crystal! I'll have my review posted to the site a few days after I see the episode.
Possibly Related Posts