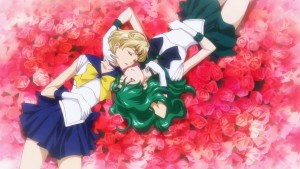 There was an event today at the Anime Japan convention in which we saw the new Sailor Moon Crystal opening, closing, got a new trailer and even got a preview of what seems to be about half of Act 27. All of this footage is now available online, though the episode footage is of lower quality with people talking over it. Those people happen to be the voice actors for Sailor Moon, Uranus, Neptune and Saturn as well as the new director, but this is still a fairly terrible way to watch a clip.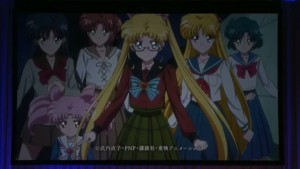 This is not all of Act 27, yet it appears to be a continuous episode. Is this what people saw at the premiere event earlier this month? If it is then we may have been wrong in assuming Sailor Moon Crystal will not have a 1:1 ratio of manga chapters to episodes. Yes this clip concludes after the fight with the Daimon that comes from the girls at Mugen Academy but at less than 12 minutes we are hardly getting a full episode. Not everything seen here is in proper order either. We see Usagi disguised as a student of Mugen Academy. Is this a change in the order of the story or are we just being presented with a bunch of out of order clips from the first two episodes, strung together in a somewhat cohesive way? Regardless, it was mentioned that this season will span 13 episodes and there are 11 manga chapters for the Infinity Arc, so while this isn't a 1:1 ratio, only two new episodes will be added to this season. It is still not clear if or how Act 27 will be split.
The better quality footage is of the music videos for the opening and ending themes. We previously mentioned that this is only the first of the ending themes and that many CDs would be released throughout the coming months. Also included is the CD cover art for the first single.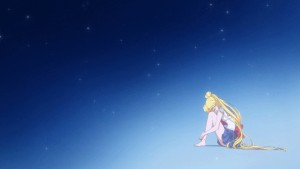 Here is the new opening In Love With the New Moon sung by Etsuko Yakushimaru. She previously sang the cover of Otome no Policy on the 20th Anniversary Memorial Tribute Album and her voice here reminds me a lot of that song. This new opening has a lot of naked people in it, if you're into that.
Next is the first ending theme Eternal Eternity sung by the voices of Sailor Uranus and Sailor Neptune, Junko Minagawa and Sayaka Ohara. This song reminds me of a few other anime themes including the opening theme for Revolutionary Girl Utena. Some of the visuals reminds me of the footage in the opening as well. The other that came to mind was a song from the Street Fighter II anime movie Itoshisa To Setsunasa To Kokoro Tsuyosa. Yes I know, I seem to only have watched anime the late 90s. It was better then.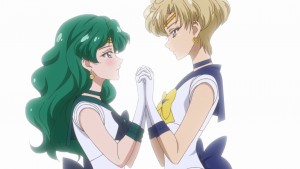 Finally we have the new trailer, which includes some footage we've seen before.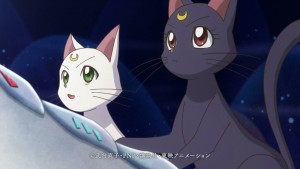 There's a lot of new footage here so I've included a bunch of screenshots for your convenience lower in the post. Of note is just how different Luna and Artemis look! Reminds me of something out of the Moon Animate Make-Up! project. What do you think of the new animation? I think it looks great, but obviously a bit different. I'm real excited for this new season which is a bit over a week away. Here's hoping we get some news about a streaming version soon.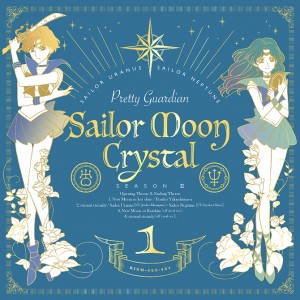 Source: Sailor Moon Official Site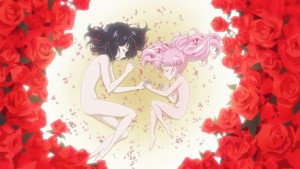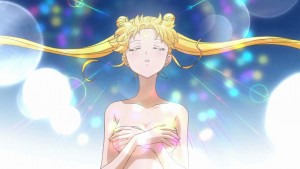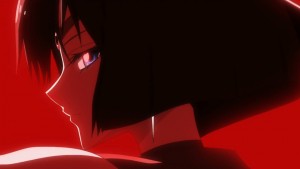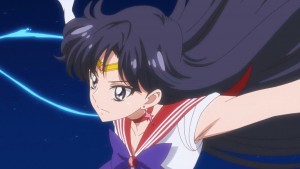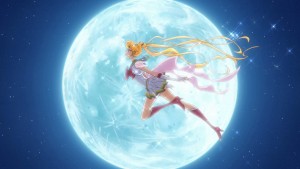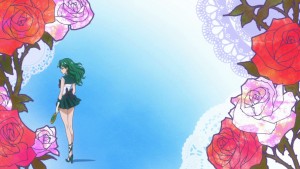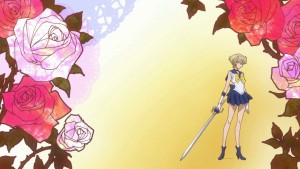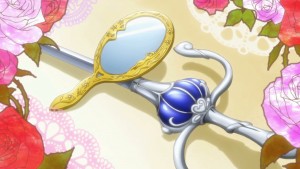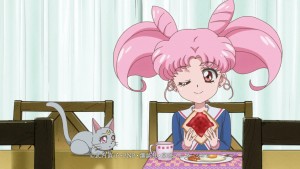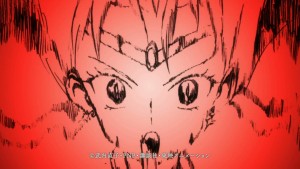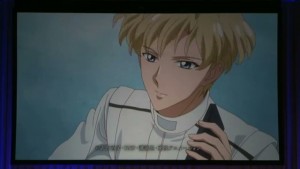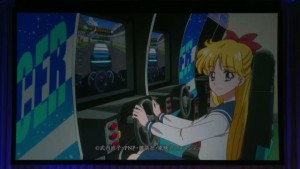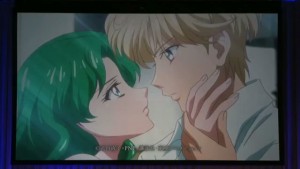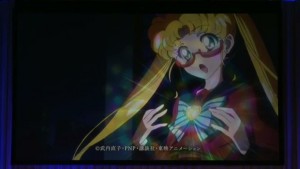 Possibly Related Posts