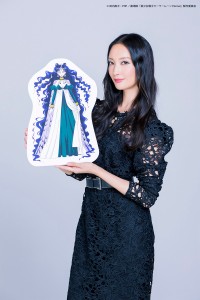 At long last the voice of Nehelenia from the upcoming Sailor Moon Eternal films has been revealed! The news, posted on the Sailor Moon Official Site, is that the character will be voiced by popular Japanese actress and model Nanao. The new trailer for the films includes a brief look at Nehelenia however the image is very dark. With minor tweaks to the contrast and brightness of that image we can get a better look at Nehelenia from the upcoming movies!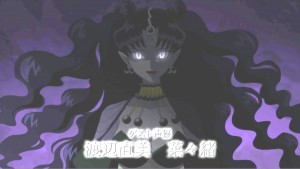 Sailor Moon Eternal Part 1 will be in theatres in Japan starting January 8th. Part 2 will be released shortly afterwards on February 11th. The movies will cover the Dream arc of the Sailor Moon manga which was previously loosely adapted as Sailor Moon SuperS.
What do you think of the choice? Are you a fan of Nanao's other work?
Possibly Related Posts