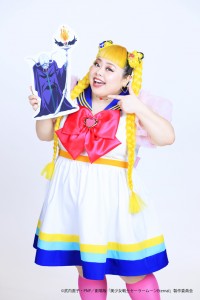 Following Tuesday's teaser clip of Zirconia we now know that the voice for that character will be none other than Japanese comedian and actor Naomi Watanabe. A Twitter contest was run asking fans to give their guess as to who the voice actually was and, as we reported earlier this week, many of them were right in guessing that this was actually Naomi Watanabe! She is a big fan of Sailor Moon as you can see by the Super Sailor Moon costume which she is wearing in the photo above.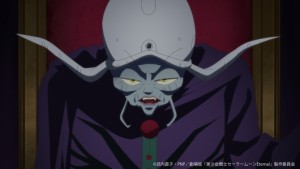 I had previously mentioned Naomi Watanabe in passing when announcing that she would be in The Promised Neverland live action adaptation along with live action Pretty Guardian Sailor Moon star Keiko Kitagawa who played Sailor Mars in the series. Earlier this week, on September 7th, Keiko Kitagawa gave birth to a baby girl!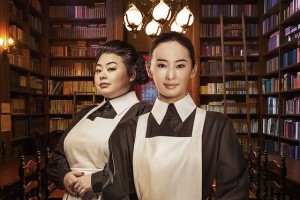 Sailor Moon Eternal Part 1 will be released in theatres in Japan on January 8th 2021 with Part 2 coming shortly afterwards on February 11th. We still don't have any details about a release outside of Japan but we will be sure to share any such information as we get it. What do you think of this casting? Could you tell that it was Naomi Watanabe based on the clip? Which of her previous works have you enjoyed?
Possibly Related Posts