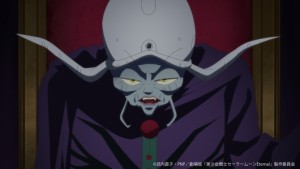 We've finally gotten our first look at Zirconia from the upcoming film Sailor Moon Eternal Part 1 and it comes with a challenge for fans to identify her voice actor. I'll admit that my ear for distinguishing Japanese voices isn't good enough to be able to make a decent guess at who this is. Have a listen to the clip on Twitter or embedded below to hear for yourself.
映像をチェックして
思い浮かんだ声優の名前を#ジルコニアの声優は誰だ#劇場版セーラームーン

の2⃣つを付けてツイート

正解した方の中から抽選で3名様に
締切は9/10(木)23:59まで

たくさんの参加を待っています pic.twitter.com/JBRLNGaBMM

— 劇場版「美少女戦士セーラームーンEternal」《前編》2021.1.8公開 (@sailor_movie) September 8, 2020
Do you recognize the voice? If so, give us your guess as to what that might be in the comments below or on social media. Fans are asked to post their guess to Twitter using the hashtags #劇場版セーラームーン and #ジルコニアの声優は誰だ which translate roughly to "Sailor Moon The Movie" and "Who is the Zirconia voice actor?". You'll probably want to Tweet in Japanese to have a chance of having it be seen! Three correct guesses will be given a Sailor Moon Eternal movie poster.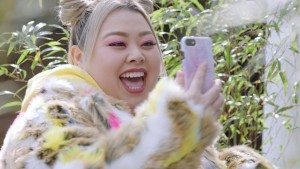 A quick look at those hashtags suggests that many Japanese fans are guessing that this is the voice of Naomi Watanabe, a popular Japanese comedian and actress. Her distinctive laugh seems to be what's making people guess this. We will learn if this is correct on Friday!
The Sailor Moon Eternal Part 1 will be released on January 8th 2021 with Part 2 coming out a month later on February 11th. With the reveal of Zirconia it looks like the main characters from the first film have all been seen.
Possibly Related Posts