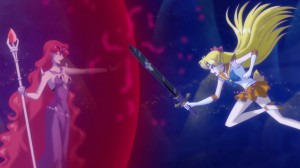 The latest episode of Sailor Moon Crystal is now available to watch in English on Hulu and Neon Alley. Act 12, Enemy – Queen Metalia, has the Sailor Guardians facing off against Queen Beryl. A big change in that fight occurs here when compared to the manga, which lead to some controversy with the fans. This episode also sees Sailor Moon fighting with Evil Tuxedo Mask in a fairly heart wrenching scene.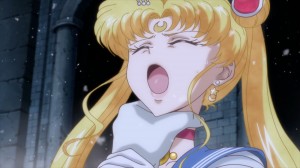 The Shitennou make their final living appearance this week. In the manga they were killed off one by one through the series but in Sailor Moon Crystal they were kept around for… what exactly? A fairly brief exchange with the Sailor Guardians that doesn't lead to much. Ultimately the story of Sailor Moon Crystal is so faithful to the manga that there isn't much room for changing the story at this point.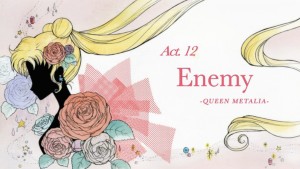 Next week is Act 13, Final Battle – Reincarnation, which is the final full episode of the Dark Kingdom story arc. This could be considered the finale of the first story arc though we won't see this chapter fully concluded until Act 14, which is at once a finale and premiere.
Possibly Related Posts