The two latest episodes of Sailor Moon SuperS were added to Hulu and Neon Alley this morning. This week we get episodes 140 and 141. First Usagi befriends a fashion designer who is targeted by Fish Eye and then Minako tries to date two guys at the same time as she multitasks with Tiger's Eye and Hawk's Eye.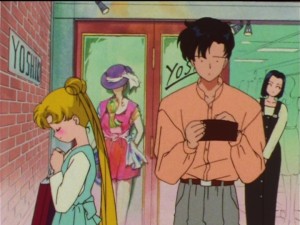 Episode 140, We Love Fashion: The Stylish Guardians, is all about fashion designer Yoshiki Usui. He's doing a fashion show in town and all of the girls are instantly enthralled with his designs. This is bad news for Mamoru because Usagi wants him to buy her his expensive clothes! Yoshiki Usui is a gay man, making him the target of Fish Eye. In the past, and in future episodes, Fish Eye dresses as a woman in order to lure the men he targets but in this episode he lures Yoshiki as a man. Yoshiki sees Fish Eye as a muse, which leads to him being dressed up in all sorts of great outfits and even stripping down to nothing! Usagi, being a bit shameless, asks Yoshiki if he can design her wedding dress for free. Is money an object when you are in the midst of ascending to the throne as world leader? Oh well. Ultimately as Yoshiki finds himself in the middle of the battle he sees the Sailor Guardians and inspires his next outfits by them. So what is the original inspiration for these items? Though the Sailor Guardians' outfits seem inspired by modern school uniforms which are themselves somewhat inspired by naval uniforms (hence the name Sailor) we also see that these outfits existed in the ancient days of Silver Millennium. Is some time travel involved or did these outfits themselves inspire naval uniforms and later school uniforms? So many unanswered questions!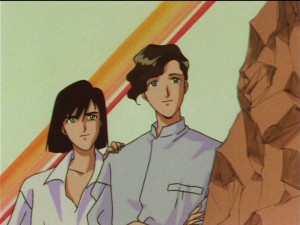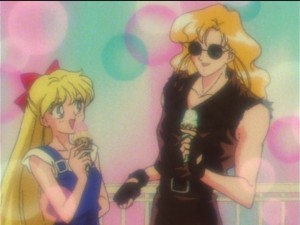 Episode 141, Storm of Love: Minako's Grand Two-Timing Plan, is a great comedic episode. In it we have Minako splitting her interest between two guys she is simultaneously dating, who turn out to be Tiger's Eye and Hawk's Eye. This is somewhat funny as Minako has been single throughout the series and now finds herself with two guys at her side. There is a lot of focus on just how terrible what she's doing is but is it really? The deception she is running on them is not great but ultimately if no insinuation of exclusivity is going on here she's not doing anything wrong. Artemis seems more upset than anyone but he's not actually bothered by the two timing. Artemis is clearly in love with Minako and is jealous of any man she may date who isn't him! Too bad Artemis. That ship sailed the moment your daughter from the future showed up to cement your relationship with Luna, not to mention the events of the Sailor Moon S movie which have them informally beginning their exclusivity. The episode is full of great jokes as Minako has two dates at the same time and runs from one to another. This is cut short as she dumps both of them. For the first and only time two of the Amazon Trio reveal a Mirror of Dreams together, and then they both penetrate her Mirror at once, seeing her lovely dream. The episode concludes with a lovely romantic scene where Artemis and Minako once again express their strong desire for each other as we see this great couple happy together once again.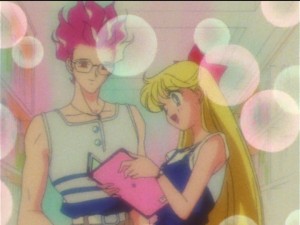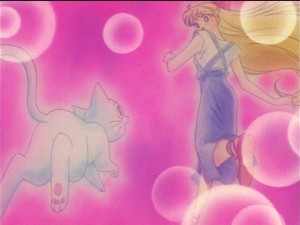 This marks the beginning of a new ending theme as "Rashiku" Ikimasho or "I'll Go As Myself" begins playing during the credits of episode 141 and until the end of Sailor Moon SuperS. This replaces "Watashi-tachi ni Naritakute" or "Wanting to Be Together with You" which has played to date.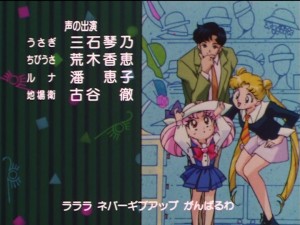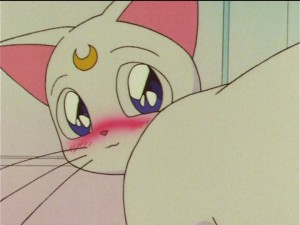 Support this site by buying the first two seasons of Sailor Moon on DVD and Blu-Ray using the links below.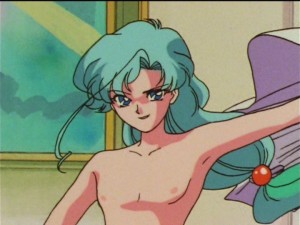 Possibly Related Posts