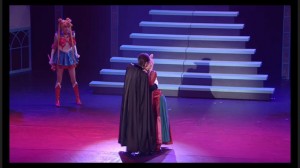 On Sunday, September 7th, the new Sailor Moon musical Pretty Guardian Sailor Moon Petite Étrangère (French for Small Stranger) was broadcast streaming on Niconico. Though the sign up pages are confusing a ticket to watch the live stream can be purchased even from North America. The stream which was previously broadcast live can still be viewed on the Niconico site. Consider viewing it this way to support the musical if you intend on downloading a copy later. For those waiting for a version with English subtitles the gang over at Miss Dream are currently translating it. I watched the stream of the musical on Sunday and although I don't really understand Japanese I found it easy enough to follow as the story of the Black Moon Clan, Chibiusa, Sailor Pluto and Crystal Tokyo has been told before a few times. My review may include spoilers for events that are mostly known to Sailor Moon fans. It may include mistakes since I may have misinterpreted some events.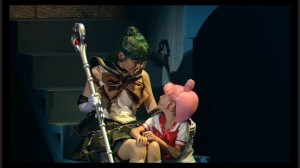 The musical begins with Chibiusa already in the present though the opening scene, which is itself a flashback, shows us the future events in Crystal Tokyo as the Black Moon Clan attack. Neo Queen Serenity, seen in this future, is played by Satomi Okubo, the actress who plays Usagi. At the end of the musical she appears to be played by another actress, likely because the short notice wardrobe change would be tough. Usagi and Chibiusa's relationship is pretty hostile, as is expected, and Mamoru is trying hard to get along with both, much to Usagi's frustration.
The Sailor Team is in a rock band of sort named Usagi Band, though Usagi is not present during their performance. There is a new actress, Momoyo Koyama, who plays Sailor Mercury. The rest of the cast is returning. Sailor Mercury, Mars and Jupiter aren't in the musical a ton as they stay behind while Sailor Moon, Venus and Chibiusa go to the future.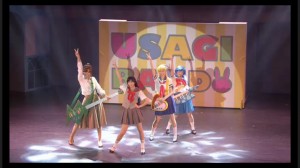 The Black Moon Clan are not all represented. The four Ayakashi sisters are not in this musical, who's cast is entirely comprised of women, though Rubeus, Saphire and Prince Demande, all men, do appear along with Esmeraude, the only woman in the Black Moon Clan. My Japanese is not great though it seemed to be insinuated that some, perhaps all, of the Black Moon Clan are actually Droids. If this is the case this is a considerable departure from the Manga.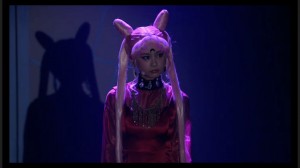 As expected Wise Man gets his hands on Chibiusa and transforms her into Black Lady. We get a nice inappropriate father/daughter kiss between Tuxedo Mask and Black Lady. Sailor Pluto dies sacrificing herself and this shock causes Black Lady to become young again and transform into Sailor Chibi Moon. In the manga this is what happens though in the anime Chibiusa leaves at the end of Sailor Moon R without having transformed, returning only partway through Sailor Moon S.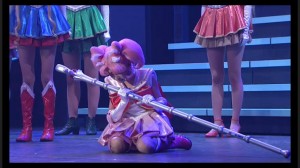 Back in the present time Chibiusa has a tearful farewell with her friends after which the curtain lowers and the musical is done. Once the performers have all bowed to the audience another small bit follows as Chibiusa, still dressed as Sailor Chibi Moon, gives a letter to Usagi, still dressed as Sailor Moon, explaining that Chibiusa will be returning to complete her training. This letter comes from Usagi's future self, Neo Queen Serenity. We will likely see Chibiusa continue to be involved in future musicals.
Overall I found the musical quite enjoyable. The performances and singing were good. My favourite performance, as with the first musical, was Yuga Yamato as Tuxedo Mask and King Endymion. Check it out if you have a chance, though I would certainly suggest watching last year's musical, La Reconquista, first.
Keep reading for more screenshots from the musical.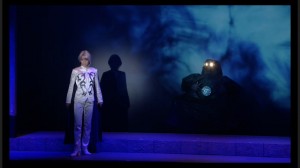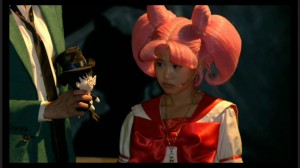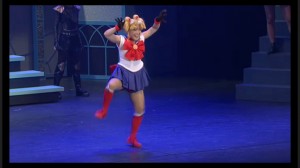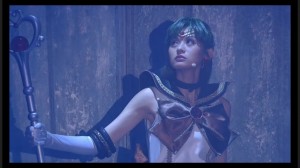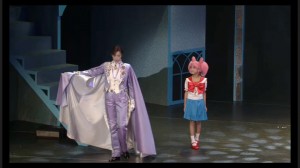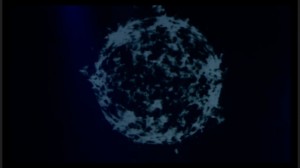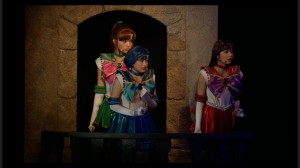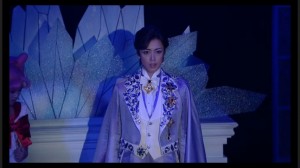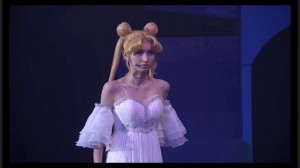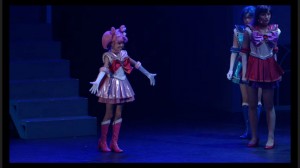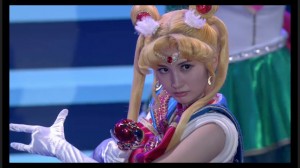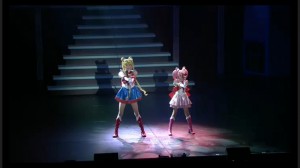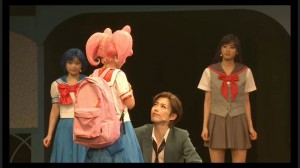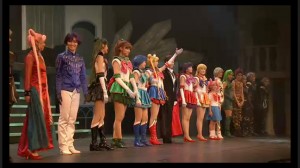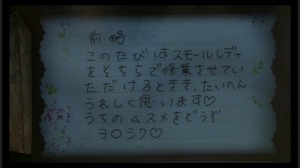 Possibly Related Posts