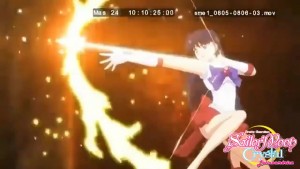 A clip which appears to show a teaser trailer for upcoming Sailor Moon Eternal movie has been making the rounds online. This is unfinished footage with some placeholder animation but it does appear to be new animation in the style of Sailor Moon Crystal. Toei has been taking down the clip from YouTube as others have uploaded copies. While some fans think this could suggest that it is authentic it is also possible that the takedowns are to avoid confusion once a real clip is released. I've embedded a copy of the video which was brought to my attention below. Note that it is very likely that this clip will be removed at some point soon.
I make no specific claims about the authenticity of this clip. I know as much as any other fan in this case. The footage looks convincing enough though I can't help but feel that some of these clips looks suspiciously like footage from Sailor Moon SuperS.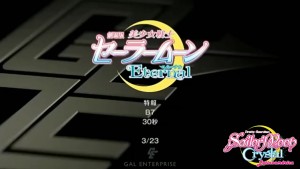 The clip starts out with a title image which mentions Gal Enterprise at the bottom. A quick search confirms that this is in fact a company which makes anime trailers. Next we see an insertion of footage from the Sailor Moon S opening which is obviously not part of the Sailor Moon Eternal movie. The letters "CG" in the top left corner of this clip suggest that this may be where some computer graphics would need to be inserted at a later time.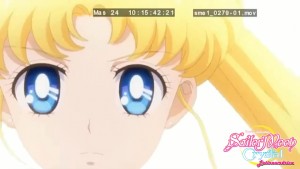 We then see a clip of Usagi and then of Super Sailor Moon. Next is a quick look at all of the Sailor Guardians in the usual order, Sailor Mercury, Mars, Jupiter and Venus.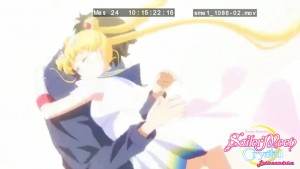 We then see Super Sailor Moon hugging Mamoru. Next it's all five girls and Chibiusa in their high school uniforms, a scene right out of the manga and original anime. We then see Usagi and Chibiusa seeing Pegasus. Then it's Sailor Moon transforming and then Super Sailor Chibi Moon and Super Sailor Moon attacking.
What do you think? Does this look like legitimate footage to you? One way or another we will know once an actual trailer is released! Check out more screenshots below.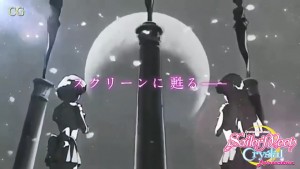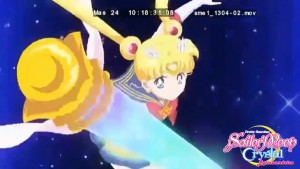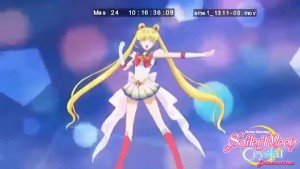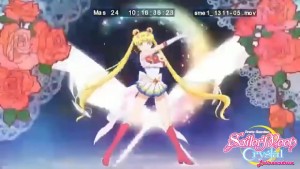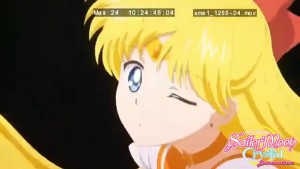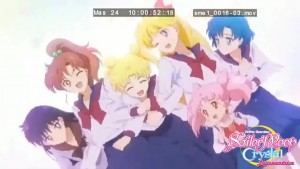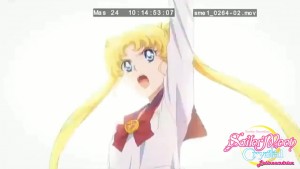 Possibly Related Posts