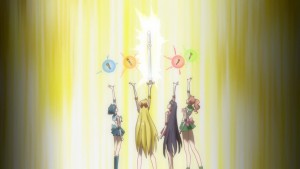 The English version of the next episode of Sailor Moon Crystal will be available on Hulu and Neon Alley this Friday, February 5th. Act 13, Final Battle – Reincarnation, is the last full episode of the Dark Kingdom story arc. The girls are facing off against the evil Queen Metalia putting everything on the line.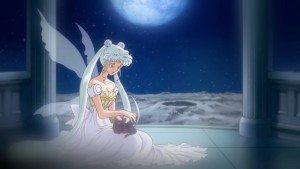 One fun thing about this episode is a look at kitten Luna, from back in the early days of Silver Millennium. The above screenshot shows the original streaming version of this scene where Queen Serenity, then much younger, is wearing Princess Serenity's dress. The updated Blu-Ray version, which we will be seeing on Friday, includes changes to that scene to give Queen Serenity a dress which matches what she wears later. I thought the original was a nice touch, which I assumed was intentional, and so I didn't appreciate this change.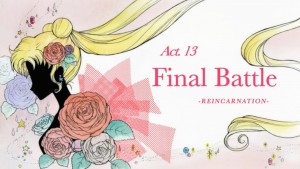 Note: I will be traveling the week this episode is released so this post was scheduled to be published automatically on Wednesday.
Possibly Related Posts