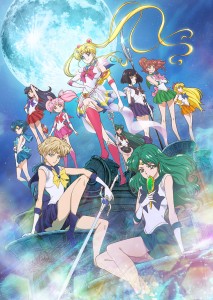 We've got a lot of official art for the upcoming new episodes of Sailor Moon Crystal which include Sailor Uranus, Neptune and Saturn. These come to us in the form of an image from the official site and art from the cover of notebooks and folders showing new designs for Sailor Moon Crystal. We had previously shown a black and white version of the main image, as it had been seen in a magazine photo. We can now confirm this image's authenticity as this was posted to the animation section of the official site.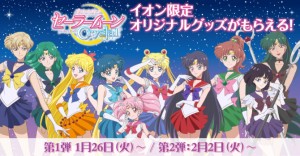 In addition some Sailor Moon stationary items have been revealed on the official site with art of the new characters. This includes a large image showing the full cast as well as a series of smaller images which are of notebook covers and clear file folders, many of which show the new characters Sailor Uranus, Neptune and Saturn.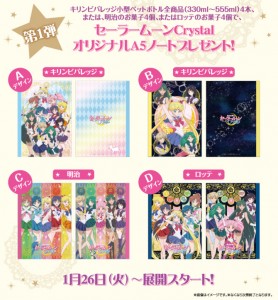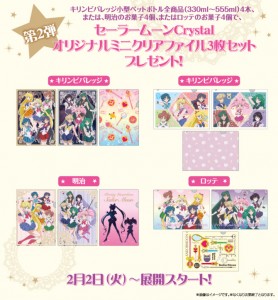 What do you think of the new art style? I find it a bit odd that there is almost no shading on any of the characters' faces. In one image I would think maybe this was just the lighting of that specific scene, but this seems consistent over all of the images seen today. Even the clothes themselves are almost all white with little shading on them. The image lacks a certain sense of depth and doesn't look like something I would expect from official art. The variable thickness of lines makes for an interesting look which I like. I think Hotaru's hair looks a bit short, but changing the style a bit really isn't something I'm concerned about.
We should see more on Wednesday with the live streaming event. Stay tuned!
Possibly Related Posts