This Saturday and Sunday in Akihabara Japan is the Tamashii Nations Summer Collection 2014 event. At this event they've revealed the Sailor Uranus and Sailor Neptune S. H. Figuarts figures as well as Sailor Mars and Sailor Jupiter in the Figuarts Zero line!
The figures shown are all prototypes so they have no colour, except for a bit of colour in the eyes of the S. H. Figuarts figures. The S. H. Figuarts line are small very posable figures with many swappable parts such as extra faces and hands. The Figuarts ZERO line are of larger more expensive statues that feature a single pose for that character.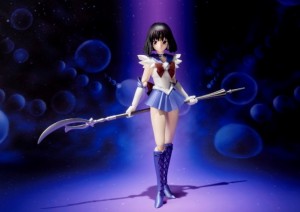 Also on display were all of the previous Figuarts items including a colour version of S. H. Figuarts Sailor Saturn which was displayed a while ago on the official site. Sailor Saturn is now available for pre-order in Japan from sites like JList, CD Japan and YesAsia for an August release.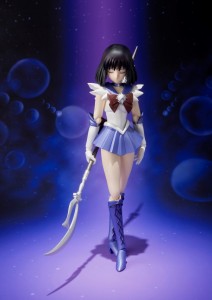 Not all figures are currently for sale or pre-order from Amazon.com but when they are we generally put those links in the Amazon store on the left sidebar of the main page. Here's what's available to date:
Source @whitenoize via Sailor Moon Collectibles and The Official Sailor Moon site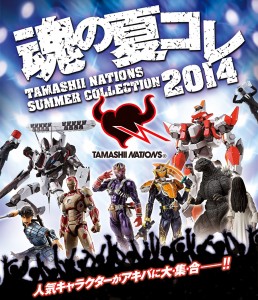 Possibly Related Posts