Last week many sources reported that a second season of Sailor Moon Crystal was currently in production and would start airing this summer. This began with a statement on the TOEI Animation Europe web site which stated this. The assumption many made at the time is that this would be a second set of episodes beyond the initial 26 which will run it's course this summer with the end of the Black Moon Clan story arc. Anime Herald has since contacted TOEI Europe who have clarified that there is no second season planned. They have clarified to say that they were referring to the TV airing of the Black Moon Clan story arc.
In Japan, the second season of Sailor Moon Crystal is currently streaming from this January ("Black Moon saga"). What the website news is telling is terrestrial TV broadcasting of the 2nd season in Japan will start from this summer.
When this news broke last week we were careful not to jump to conclusions, clarifying that the original French version of TOEI Animation Europe's article presented slightly different information and that it could be a reference to the second story arc currently streaming online. The text of both language releases do reference the ongoing 26 episodes as being the first season before mentioning a second, which caused the confusion, but with this clarification it does not appears that any additional episodes are currently planned.
This is not to say that no further episodes will be produced. Now that the series is airing on TV in Japan it may be considered profitable to renew the series. To be perfectly clear there are currently no sources, official or otherwise, which indicate that anything beyond the initial run of 26 episodes is being planned. Should more episodes be announced it seems likely that this would come from Japan, likely on the official site or as a press event.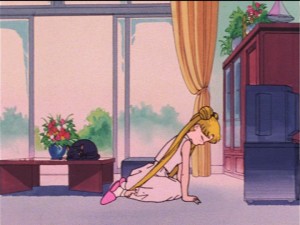 Possibly Related Posts