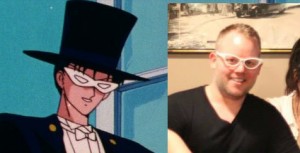 Toby Proctor, who voiced Tuxedo Mask in most of the first two seasons of the English dub of the Sailor Moon anime, will be reprising his role at Fan Fiction The Show. Performing in costume Toby Proctor will be joining others in a comedic reading of Sailor Moon fan fiction. The show will be this Saturday July 6th at 8pm and 10pm at the Black Swan Comedy Club in Toronto. Full details are available at the event's Facebook page. Tickets are available at Brown Paper Tickets. There should be a lot of Sailor Moon fans in attendance so Toronto fans should make an effort to check it out.
The show's description paints a decent picture of what's in store.
World's are shaken up with your favorite characters acting in strange and unexpected ways. Sailor Moon gets into a territory war Marvel's Moon Knight! Is it true love at last when Luna The Cat meets Grumpy Cat??!? What if Tuxedo Mask has answered his true calling and became a barber!? Be there to find out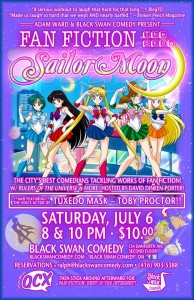 Fan Fiction The Show happens the first Saturday of every month and involves comedians reading fan fiction for laughs. If you're interested in this or other events you can like their Facebook page or follow them on Twitter.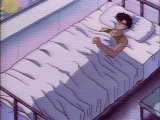 Possibly Related Posts