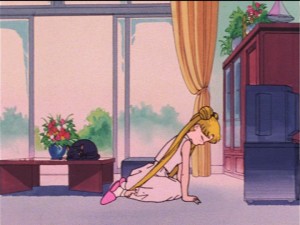 News about many things came in today but I first wanted to share the latest about the new Sailor Moon anime that we're all very excited for. A flyer for the new Sailor Moon keychains also listed some other upcoming Sailor Moon related dates. Miss Dream has been great in translating the relevant information and reveals that the show is currently in production and set to start airing some time around December 2013 or January of 2014. This lines up with earlier information we heard about the show being delayed until winter. More specifically the small calendar at the bottom of this flyer has an entry in December and January stating that the new anime will start then, but it is punctuated with not one but two question marks! What could it mean? Well it probably means this date is not set in stone.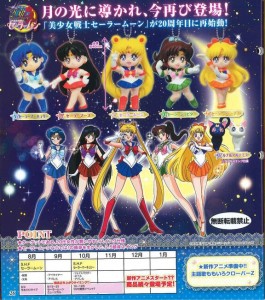 Needless to say the original date of "Summer 2013″ is no longer something fans should be expecting. This is great, but not terribly definitive news! A delay may not seem ideal but now we some fairly reliable information that the show is underway and a rough idea of when to expect it.
A new Sailor Moon anime sounds like a great Christmas present!
Possibly Related Posts