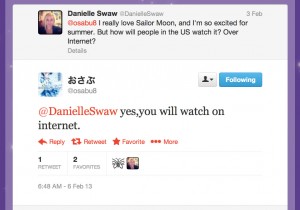 Fumio Osana, @osabu8 on twitter, has responded to a fan's question about how US viewers will be able to watch the new Sailor Moon 2013 anime, asking if it would be available online. His reply was:
@DanielleSwaw yes,you will watch on internet.
Short and sweet. Based on this statement it would seem that international distribution of the show, at least at first, is planned to be done online. How exactly this will be done isn't specified but it seems reasonable that we will see it on some kind of streaming site. Some sites like Crunchy Roll and Funimation already do this.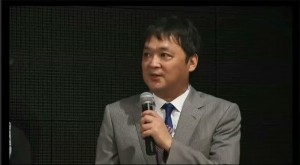 This news was preceeded by a statement from not long ago by Fumio Osano that the show may be released subtitled in other languages.
We still don't have many specifics about the new Sailor Moon 2013 anime that starts this summer but as soon as we get any new information we'll be sure to share it with you.
Thanks to Danielle Swaw for asking the question and thanks to Sarah Trim for bringing this news to our attention via our Facebook page.
Possibly Related Posts