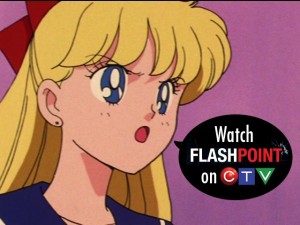 Stephanie Morgenstern, the actress who lent her voice to Sailor Venus for the first two seasons of the Sailor Moon dub, will be at Fan Expo this coming weekend, August 23rd to the 26th. As we've already mentioned this convention will also be playing host to voice actors Katie Griffin (Sailor Mars) and Toby Proctor (Tuxedo Mask) as well as voice director John Stocker. Despite all these people being in one place no Sailor Moon panel appears to be planned.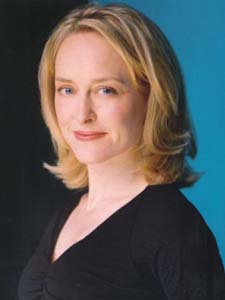 But Stephanie Morgenstern will not be appearing as a voice actor but rather as the creator of CTV's Flashpoint. On Friday afternoon at 3pm CTV will having a Q&A session with cast members David Paetkau, Enrico Colantoni, Sergio Di Zio and Olunike Adeliyi. Yes that right, Amy Jo Johnson, the Pink Power Ranger, will not be including in this Q&A… The Fan Expo site describes the event as the "Cast and Crew" of Flashpoint. Stephanie's appearnance is confirmed on the Writer's Guild of Canada's web site where it's mentioned that Mark Ellis and Stephanie Morgenstern will be joining the cast on stage for Friday's Q&A.
Will Stephanie Morgenstern be interested in talking to Sailor Moon fans when she's there to promote a show which is actually still airing? Will some antisocial Moonie be escorted out by security for asking some obscure question about the inner thinkings of the fictional character that is Sailor Venus at a Flashpoint panel? I'll let you know in a week. I'm just hoping the hardcore Smoggies fans don't overrun the place…
Sailor Moon News is excited to be attending Fan Expo 2012. Let us know if you plan on being there as well.
Possibly Related Posts