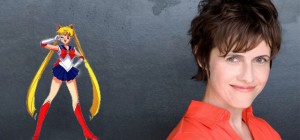 Terri Hawkes, the voice actress most famous around these parts for voicing Sailor Moon in the majority of the first two seasons of the English dub, will appear as the English guest of honour at G-Anime 2013 this coming January. Check out their guest announcement in English or French for more details.
G-Anime is a yearly convention held in Gatineau, Quebec at the Palais des Congrès de Gatineau just minutes from downtown Ottawa. The convention will take place from Friday January 25th until Sunday January 27th. Registration is already open.
As an Ottawa native and frequent visitor of fine establishments in Gat City I will certainly be in attendance and hope to see some of you there.
Possibly Related Posts