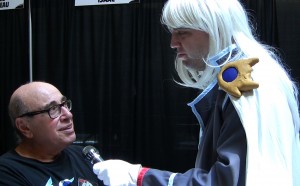 Here's an interview with legendary voice actor and voice director John Stocker from Fan Expo in Toronto this past weekend.
John is known for many roles, perhaps most famously as Beastly from Care Bears. This interview focuses on his involvement in Sailor Moon, for which he provided many voices as well as voice directing for two seasons and three movies. John also talks about some of his more iconic roles, working in the industry throughout the years and gives some insight into being on either side of the microphone.
For more about John Stocker check out his web site johnstocker.ca.
Keep an eye out on this site. We'll have our Fan Expo interview with Katie Griffin, the voice of Sailor Mars, up in a few days.
Possibly Related Posts