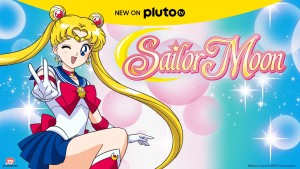 Great news for people who live in the United States of America and pretty much no one else. There are a couple of ways to watch Sailor Moon for free online! A couple of weeks ago Viz uploaded all episodes of the original Sailor Moon anime and Sailor Moon Crystal to their YouTube channel. You can watch them through this handy playlist. As I'm Canadian I only see an empty playlist but it seems Americans should see actual episodes there. Enjoy!
Yesterday Pluto TV added a Sailor Moon channel to its lineup. What exactly that looks like I couldn't really say because as a Canadian I don't have access but Americans should be able to see something.
But don't worry fellow Canadians! Sailor Moon and Sailor Moon Crystal have been free on Tubi for years. The original Sailor Moon anime is also available on the streaming service Crave for those who have a subscription to that.
Of course you can always just buy the Blu-ray sets and watch those if you're into physical media.
Possibly Related Posts