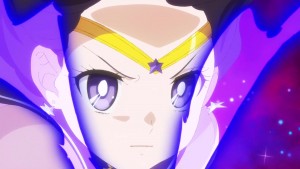 The second full trailer for Sailor Moon Cosmos has been released on the Sailor Moon official site. These are all characters that we've seen in the last trailer but it's nice to get a new and better look at some of them. Sailor Galaxia features prominently in this one as well as Sailor Chibi Chibi. You can watch the trailer on YouTube or embedded below.
One shot near the end of the trailer showing everyone supporting Sailor Moon is quite similar to a scene from the original Sailor Moon anime during the fight against Queen Beryl in the first season. Intentional homage? I suspect it is. I don't believe this particular scene is based on a specific page in the manga. Given what's going on with everyone in the scene this is based on I suspect this may parallel what's happening and who's including.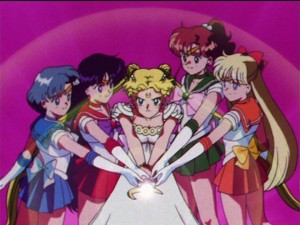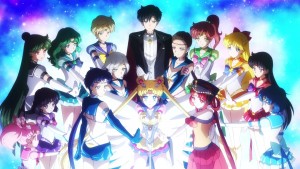 Sailor Moon Cosmos Part 1 will be released in theatres in Japan on June 9th with Part 2 following on Usagi's birthday, June 30th. No specifics about a North American release are currently known.
Keep reading for more screenshots from this trailer!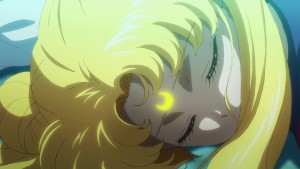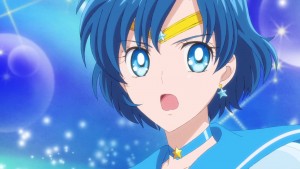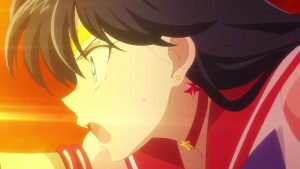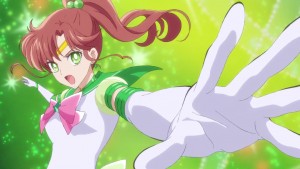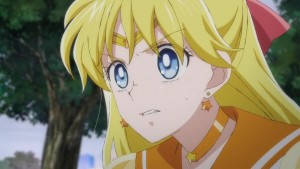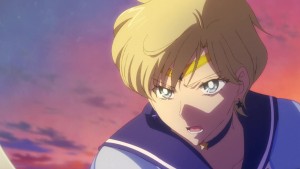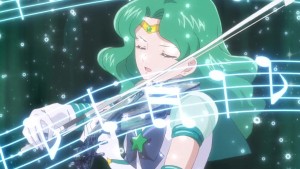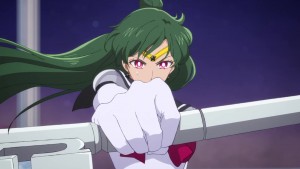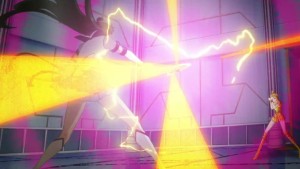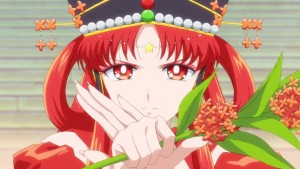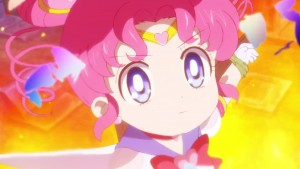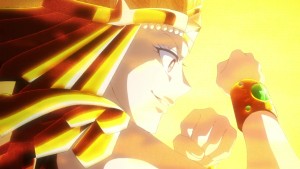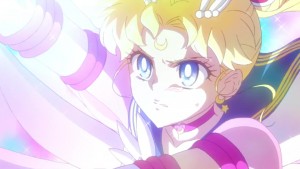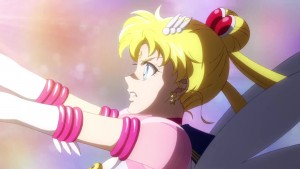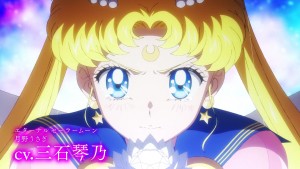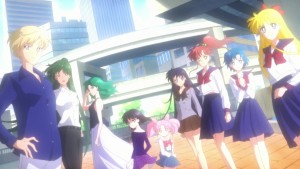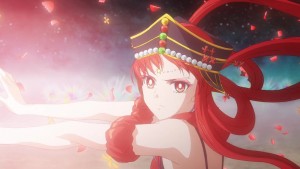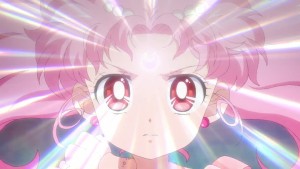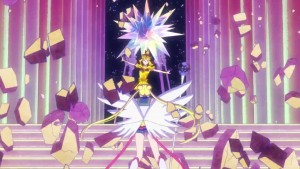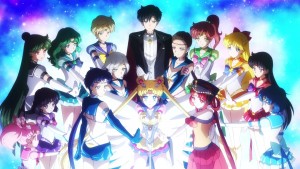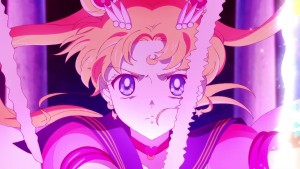 Possibly Related Posts