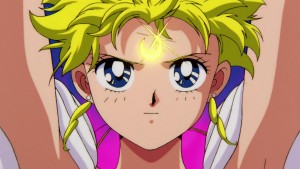 Great news for cheap American Sailor Moon fans! All three of the original 1990s Sailor Moon films are now available to watch for free on YouTube! This includes Sailor Moon R The Movie, Sailor Moon S The Movie and the not so conveniently named Sailor Moon SuperS: The Nine Sailor Guardians Unite! Miracle of the Black Dream Hole. Great … if you happen to live somewhere where you can watch it. I don't. The movies are blocked in Canada and likely all countries outside of the United States of America.
But wasn't the R Movie already on YouTube, you may ask? Well yes indeed. Sailor Moon R The Movie was uploaded to YouTube nearly two years ago on December 13th 2019, around the same time it was added to Crunchyroll. The two other films, however, were added only recently with Sailor Moon S The Movie being added on October 22nd of this year and the SuperS film being added just this past Friday on November 5th.
With TV and streaming I've gotten the impression over the years that although a lot of fans had seen a lot of the Sailor Moon anime many people hadn't seen the films. These were generally something someone would have to pay to watch. The films did air on TV occasionally but not as often as the series. Now fans have no excuse not to watch the films!
Of course this still leaves some of us without the free option. If you're looking to pick up the Blu-Rays of the films I would certainly recommend them. The quality is great. If you buy them through these Amazon links you will be supporting the site. The R Movie is only $9.99 right now which is quite a bargain. Unfortunately the S Movie is not currently available from Amazon but can be obtained from resellers. The SuperS film is also quite affordable at $15.99. Of course if you're ordering from the US Amazon you are part of the audience that watch the movies for free so check out your local retailers. Amazon Canada has all three movies for a pretty good price.
Possibly Related Posts