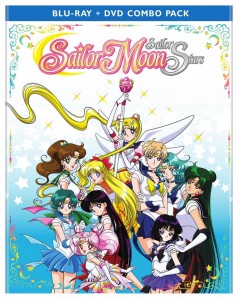 Sailor Moon Sailor Stars Part 2, the final release in Viz's new dub of the original Sailor Moon anime, is now available to pre-order from Amazon. The set will be out on November 12th of this year, just in time for Christmas. You can support the site by pre-ordering it using this link or through the links below. A lot of people used the Amazon links on the site to buy the first set which is greatly appreciated. I run Sailor Moon News as a hobby but these ads which I pepper all over the site help cover the modest expenses that the site incurs.
It bears repeating that the Right Stuf already had the set up for pre-order and fans chosing that retailer can get a "Gift With Purchase" of some Sailor Stars Art Cards if they pre-order using this link. The design of those cards hasn't been released yet. I don't get a kick back from Right Stuf but don't let that stop you if you're looking to get those cards!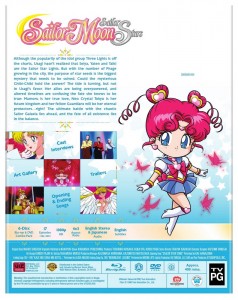 Are you planning on getting this set? I was quite happy with Part 1, as you can tell from my review. If you're missing any sets, here are a bunch of links where you can order them.
Possibly Related Posts