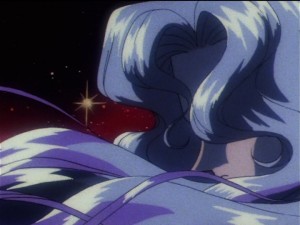 Sailor Moon Sailor Stars is almost complete! This week we get episodes 198 and 199 on Hulu and Neon Alley which leaves us with only one episode left for next week. As we left things Sailor Uranus and Neptune were evil for some reason and we're slowly building up to the final confrontation between Galaxia and Sailor Moon. Episode 199 comes with a warning on Hulu stating "The following is intended for mature audiences. Viewer discretion is advised.". Why? There's a ton of nudity in episode 200 which we will see next week but nothing about this particular episode some any more "mature" than the last few. I guess there's so much nudity in episode 200 that the warning spills over into other episodes!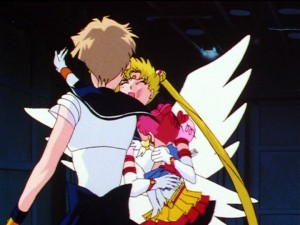 Episode 198, Dying Stars: Uranus and Neptune's Last Stand, starts off with these two being evil. They kind of killed their good friends Sailor Saturn and Pluto last time which was not cool at all. Sailor Uranus attacks Sailor Moon with World Shaking, which good old Sailor Star Fighter attempts to block with Star Serious laser. This causes a sort of uncounscious semi dead Usagi who wakes up in a world of pastels where everyone is nice. All her friends are there and Haruka and Michiru are cool again. They were just faking it and we can all be friends again. Oh and guess what it's Mamoru and Chibiusa. Remember them? They used to be in this show before the Three Lights showed up. Cool dream! All fake. Anyway Sailor Uranus and Neptune are still evil and when they're just about to take the Sailor Starlights' Star Seeds they … turn on Galaxia. So it really was a trick. Works decently too only when Galaxia is shot with those little spikey light things that look like something from a ramen bowl her Star Seed doesn't come out. It's like she doesn't have one. We'll find out why soon enough. Galaxia take her bracelets back and, as she's already taken these two's Star Seeds, they die. How sad.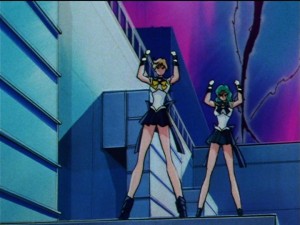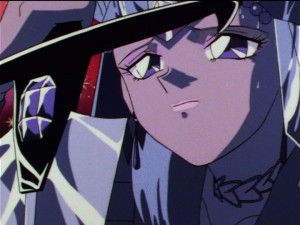 Episode 199, The Light of Hope: the Final Battle for the Galaxy, begins the confrontation with Galaxia. We start with a little background! Choas, this great evil thing in the universe, was sealed within the most powerful Sailor Guardian … Sailor Galaxia. Oh damn. Seemed like a good idea at the time I guess but it sort of made her evil and now she's totally destroying the Universe and collecting Star Seeds. Sailor Moon, always looking for a solution that centers around love and friendship and such, wonders if there wasn't a better way in which everyone worked together and did great things. We can finally have some sympathy for this seemingly terrible person. Evil Sailor Galaxia of course is totally happy with the arrangement since she likes being evil and collecting Star Seeds. There's a bit of a chase and Sailor Moon tries to heal Galaxia which seems to work just a bit, but Galaxia shakes it off and destroys Sailor Moon's Eternal Tiare weapon. Sailor Galaxia tries to kill the Sailor Starlights but Sailor Moon jumps in with her Star Seed in front of her. This seems like a good plan. What could go wrong? Oh no Sailor Galaxia took the Star Seed! Sailor Moon does that pink ribbon thing she is known to do. More backstory. As Chaos took over Galaxia's body she removed her Star Seed and sent it away where Chaos couldn't find her. The Light of Hope is Galaxia's Star Seed. Sailor Chibi Chibi Moon cries and irradiates a light which Sailor Galaxia recognises as the Light of Hope. So… Chibi Chibi has the Light of Hope or is the Light of Hope?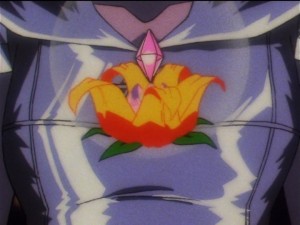 Support this site by buying the first two seasons of Sailor Moon on DVD and Blu-Ray using the links below.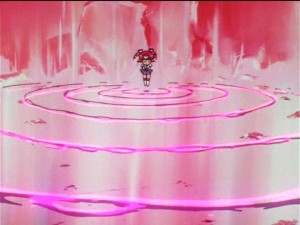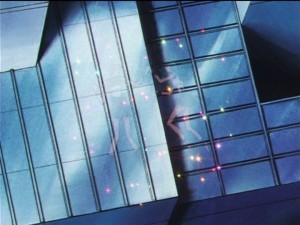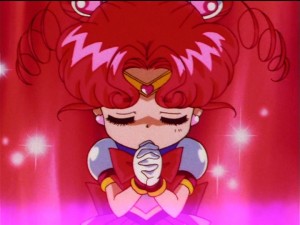 Possibly Related Posts