The Sailor Moon 20th Anniversary Memorial Tribute Album is getting a release on vinyl! There will be five different records released with two songs on each. Collect all five to get the full album.
Each record features cover art of a different Sailor Guardian. The record with Sailor Moon on the cover contains Moonlight Densetsu and Tuxedo Mirage, both performed by Momoiro Clover Z. The one with Sailor Mercury on the cover contains the Sailor Star Song by Mitsuko Horie and Heart Moving by Shoko Nakagawa. Sailor Mars is found on the jacket of the record containing La Soldier by Tommy Heavenly6 and Ai No Senshi by Mariko Goto and Avu-chan. The record with Sailor Jupiter on the cover contains Princess Moon by Haruka Fukuhara and "Rashiku" Ikimasho by Haruko Momoi. Finally the record featuring Sailor Venus on the cover contains Otome No Policy by Etsuko Yakushimaru and Kaze Mo Sora Mo Kitto by Makoto Kawamoto. The bonus track from the CD, the French version of Moonlight Densetsu, does not have a vinyl release as it is not part of the core album.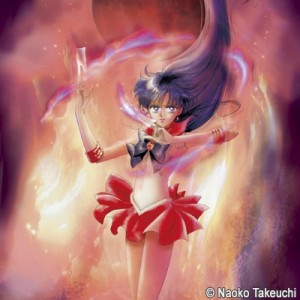 The records can be purchased individually or as a set from HMV. Since the links on that page don't seem to work click directly on the product name to buy the box set featuring all five or the individual record featuring Sailor Moon, Sailor Mercury, Sailor Mars, Sailor Jupiter or Sailor Venus. The box set costs 8100 yen, about $80 US and the individual records each cost 1620 yen, about $16 US.
Source: Sailor Moon Collectibles
Possibly Related Posts