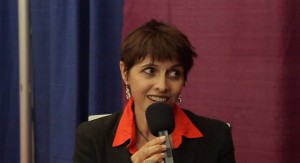 Anime Revolution has got yet another interview posted as part of their 20th anniversary celebration from their convention in Vancouver earlier this year. This interview is with Terri Hawkes, the voice of Sailor Moon.
Terri Hawkes discusses her role with the show, what it meant to her and what she thinks it means to other and the industry as a whole.
You can catch Terri Hawkes in person at G-Anime in Gatineau, Quebec, this coming January.
Possibly Related Posts