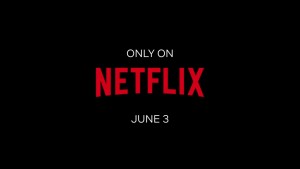 We finally have official confirmation of something we've suspected for a long time. The Sailor Moon Eternal films are coming to Netflix! Both Part 1 and Part 2 will be released worldwide on the streaming service in many languages on June 3rd! Watch the announcement trailer which includes Sailor Moon voice actors from around the world and some odd music which is absolutely not in the actual movie.
A listing for the film is also now up on Netflix. It is mentioned to be a double feature but it isn't clear if this will be one amalgamated movie or if both parts will be released separately. With Sailor Moon Eternal Part 1 having been released in theatres in Japan on January 8th of this year the worldwide release will take place nearly five months later. Fans have been waiting for a date for the Netflix release for a while. The fact that the movies were coming to Netflix for international audiences outside of Japan has been one of the worst kept secrets in the industry!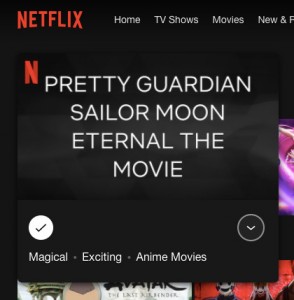 The first hint that Netflix would be dubbing the series goes back to November with the Astro Girl fiasco. A listing showed up on the Screen Actors Guild web site suggesting that "Astro Girl: (Aka: Pretty Guardian Sailor Moon Eternal The Movie)" was being done with a "Netflix dubbing agreement". The simplest interpretation of this was that Netflix was dubbing the series, which we now know to be correct. At the time I classified this as a rumour.
The next hint came in December as a voice actor accidentally shared a photo which unbeknownst to him revealed a monitor in the background showing an image of the Amazoness Quartet and the words "Property of Netflix". As this voice actor previously voiced Tiger's Eye in Sailor Moon SuperS it seemed evident that he was reprising his role in Sailor Moon Eternal. At this point I thought there was no longer any doubt that the movies would be released on Netflix. The only question remaining was when. We now have that answer!
Finally in January there was a Facebook post by a Spanish voice actor of Tuxedo Mask who straight up stated that he recorded Sailor Moon Eternal and thanked Netflix for bringing him and some other Spanish voice actors back to reprise their roles. This not only served as further confirmation of the already evident fact that Sailor Moon Eternal would appear on Netflix, but that it was also being dubbed in a number of other languages. We can now see from the trailer that this is in fact the case!
For those of you who would only be satisfied by the most official of official statements, here it is! Please don't mind my saying I told you so!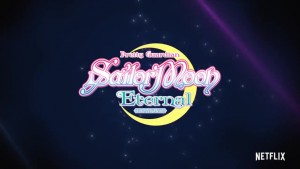 It's worth noting that the trailer also includes a brief clip of Kotono Mitsuishi performing Sailor Moon's voice in Japanese which suggests that fans will have the option to watch the movie in the original Japanese with subtitles in addition to the dub language of their choosing.
Are you already subscribed to Netflix? If not, will you be signing up in order to see these films?
Possibly Related Posts