A listing of an actor's union web site suggests that Netflix may be dubbing the upcoming Sailor Moon Eternal films, which will be hitting theatres in Japan January 8th and February 11th. If this information really means that Netflix will be dubbing these films, it seems likely that they will be streamed on Netflix rather than released in theatres. So what's all this about?
An entry for "Astro Girl: (Aka: Pretty Guardian Sailor Moon Eternal The Movie)" can be found on the SAG-AFTRA web site. The entry further details that this is a "Netflix Dubbing Agreement". What is SAG-AFTRA? This is the web site for the Screen Actors Guild and the American Federation of Television and Radio Artists. This is the primary labour union for actors, including voice actors, in the United States. As such this project is being listed because there are union actors who are working on the project.
I will not claim to be an expert on what's listed in this particular database. I do not know if all information listed on this site is definitive and final confirmation of the parties affiliated with those works. There's little doubt that "Pretty Guardian Sailor Moon Eternal The Movie" is a reference to the films Pretty Guardian Sailor Moon Eternal Part 1 and Part 2. It's worth noting that this entry only lists one film and is dated 2019, back when we didn't actually know that the film would be broken up into two parts. If this information is outdated, does it still represent the current state of the project?
The production company on this listing is "The Best Entertainment, LLC". A search for other shows by this company on the SAG-AFTRA site turns up an extensive list of foreign language animated and live action series many of which are currently streaming on Netflix.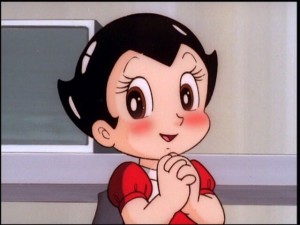 The name "Astro Girl" is certainly odd. Is this a code name for the project? If so, why use Sailor Moon Eternal as the AKA? It's possible that for reasons of secrecy the project was referred to as Astro Girl while recording so that no everyone knew what it was. I'm reminded of the Toon Makers' Sailor Moon series which was referred to internally as Project "Y". The name Astro Girl does vaguely fit the idea of Sailor Moon, who is a girl who is from space. It happens to also be the English name of Astro Boy's sister.
What are the implications of this? If Netflix is dubbing the films, rather than Viz Media who had dubbed the Sailor Moon Crystal series to date, would we be seeing the same voice cast returning? Earlier today Stephanie Sheh, who plays Usagi in the Viz dub of Sailor Moon Crystal, shared a photo of herself in a Sailor Moon shirt while recording "pickups" for an unspecified series. This could simply be a coincidence!
If Netflix is in fact dubbing these films, does that means that it will absolutely play on Netflix? A series made or dubbed by Netflix is generally something which will likely be released on Netflix. Such films are usually not released in theatres in any significant capacity, though a home video release is not unheard of. Many Netflix series and Netflix dubbed anime series and films have been released on DVD and Blu-Ray after being released to the streaming service.
I present this information to you with all of the relevant context I'm aware of. I would welcome any additional information or insight anyone may have. Feel free to leave a comment with your thoughts. At this point I would take this information with a grain of salt. SAG-AFTRA is a legitimate organization which has many similar Netflix projects listed, though we have not received official confirmation of this information. I am not an industry expert and don't know if projects are only listed on the SAG-AFTRA site if they are confirmed. I am also unsure of whether or not Viz Media or what other voice acting companies do or don't use union actors. There was speculation that when Barbara Goodson used the alias Janis Carol in Sailor Moon SuperS that this may have been related to non union work, but I never did learn of the specific reason for this credit.
What do you think? In light of the ongoing pandemic are you pleased at the prospect of the Sailor Moon Eternal films being released directly to a streaming service or would you rather see them in theatres? Would you still pick up a physical copy of these films if they are released to stream first?
Source: JRPictures on Twitter
Possibly Related Posts