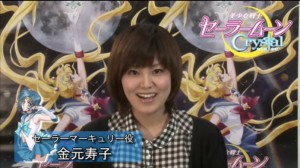 Earlier this month on March 1st 2019 Hisako Kanemoto, who voices Sailor Mercury in Sailor Moon Crystal, returned to voice acting after a nearly year long hiatus while she was studying abroad. Her lengthy absence from voice acting had no impact on the recording of Sailor Moon Crystal which had it's last episode airing nearly three years ago on June 27th 2016. She left Japan to study abroad last summer around the last time that we heard any news about Sailor Moon Crystal's fourth season. At the time we learned that Kazuko Tadano would return as animation director during an event on Usagi's birthday, June 30th 2018.
Were Sailor Moon Crystal adhering to a schedule similar to other anime series or even any other TV series airing elsewhere around the globe such a lengthy absence would surely have had an impact on the recording of the series. As an example of this when Phylicia Rashad was pregnant during filming of The Cosby Show they had to shoot around it, having her mostly appear in bed or sitting behind furniture. Even during the original Sailor Moon anime Kotono Mitsuishi was unable to voice Sailor Moon for the first season finale and some episodes of Sailor Moon R due to a relatively short illness, having her dialogue recorded instead by Kae Araki, who would later voice Chibiusa. Luckily for fans of Sailor Moon Crystal we have years to wait between seasons allowing voice actors to spend a couple of semesters studying abroad with no impact to the recording schedule. By the time we get the two movies that will be the Dream arc of Sailor Moon Crystal perhaps some of the voice actors will have had time to raise a large family or go to medical school and do a residency. On the flip side there is a growing chance that some of these voice actors, who were quite young when Sailor Moon Crystal was first announced and children when the original Sailor Moon first aired, may be retired or worse may have passed away of natural causes by the time we get more Sailor Moon Crystal. We certainly hope this is not the case but the ever patient fans know better than to set their expectations to a specific timeline at this point!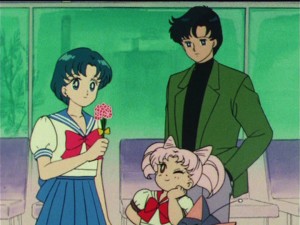 Ultimately I find the fact that Sailor Mercury's voice actor went to study abroad to be quite fitting as it was Ami who, in episode 62 of Sailor Moon R, nearly did the same. In this case Ami stayed behind in Japan as the Sailor Guardians would not be able to get by without her during the lengthy time she planned on studying out of the country! Luckily Sailor Moon Crystal's schedule is much more forgiving than the life of a Sailor Guardian allowing for such lengthy absences.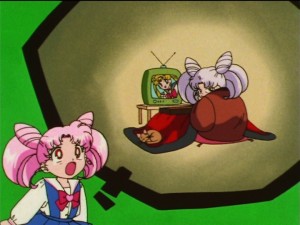 Will we get more Sailor Moon Crystal before the heat death of the universe? I certainly am remaining optimistic that this is the case! As I have conceived and become father to two children and built a house since the last episode of Sailor Moon Crystal aired I'd say a lot might still happen before we see those movies! What sort of time consuming life accomplishments have you made since June 2016? What else do you hope to happen before we see Pegasus in Sailor Moon Crystal?
Source: Crunchyroll
Possibly Related Posts