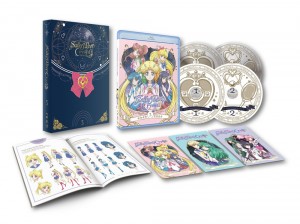 This past weekend was Anime Expo in Los Angeles, California. This event included Viz's Moon Panel, showcasing all things Sailor Moon. The bulk of what we usually see at these panels is a recap of existing information but occasionally we get something new. In this case we have gotten details, including box art, of the third Sailor Moon Crystal Blu-Ray and DVD set. The set then became available to pre-order on Right Stuf's web site. The set looks like the other two we've gotten from Viz, with box art reminiscent of the Japanese releases. Since we had less Japanese releases for this season, grouping together 4 episodes per disc instead of 2, we have less postcards included.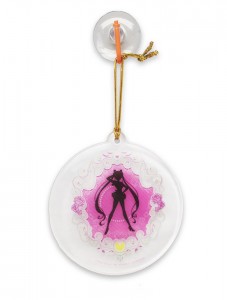 The set will include Acts 27 through 38 which, because of the split up Act 27, is actually 12 episodes. Not much in the way of details on the special features but it looks like we've got a booklet with art as we did with the other releases. Right Stuf pre-orders will also include a collectible suncatcher because nothing says Sailor Moon like a sun catcher! MSRP for the set is $79.99 US but Right Stuf has the pre-order up for $71.99. Will you be picking this one up?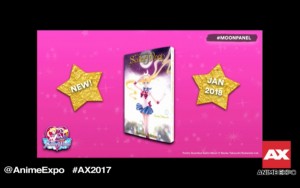 The other "news" from the panel was about the Eternal Edition Manga which is coming out in January. We got some art of the covers and the colour pages inside but this is mostly information we knew or had inferred from previously available information. It is nice to have confirmation of what we had suspected though. These will look like the Japanese Compete Edition manga versions which came out recently. They have the same new cover art and a lot more colour pages than we've seen in previous releases.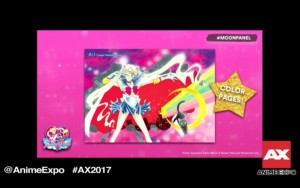 Support the site by ordering the first two Sailor Moon Crystal sets or pre-ordering the Eternal Edition manga using the links below.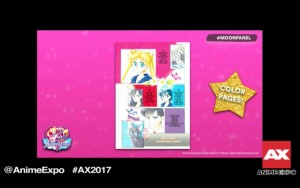 Image source: @NJ_ on Twitter.
Possibly Related Posts