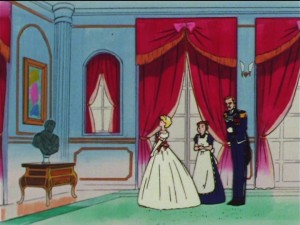 The two latest episodes of Sailor Moon SuperS have been added to Hulu and Neon Alley. With episodes 146 and 147 we are almost done with the Amazon Trio as we have an episode right out of a sitcom plot followed by a tragic heartbreak for Makoto.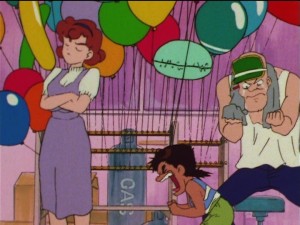 Episode 146, Juban Holiday: The Carefree Princess, feels like an episode of Family Ties. This plot has been done time and time again. There's a princess who is tired of a great life of luxury so she sneaks off for a day of innocent fun! Princess Rubina, in this case, crosses paths with Usagi and Chibiusa. She is completely ignorant about the normal world, thinking it fit to tell men to carry the bags of strangers or to steal balloons! In one particularly humorous scene we see a balloon salesman pressuring a kid into having a fit to try to get his mother to buy him a balloon. This seems to fail until Princess Rubina takes it upon herself to free the balloons from the vendor. This doesn't go so well when payment is expected and ultimately somehow Hawk's Eye is saddled with the bill. This method of simply asking the next closest person for payment reminds me of the parking lot attendant in Strange Brew (starring Jill Frappier) asking anyone for "six fifty". Ultimately Rubina is targeted by Hawk's Eye which leads to a hilarious Lemures who appears to be an elephant but turns out to be the ball, Elephanko.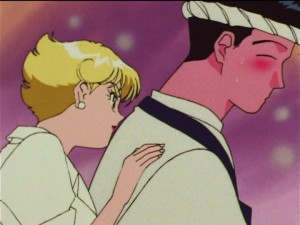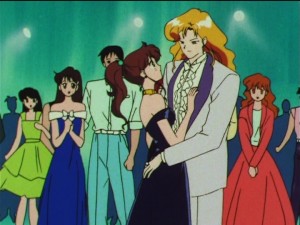 Episode 147, Destined Partners? Makoto's Innocence, continues Makoto's tragic relationship drama. There's a dance party and Makoto loves to dance, but doesn't seem to get much action because in this universe guys don't want to approach beautiful women because they're too tall? This leads Ami and Makoto to dance together, so of course we need to ship these two. Ultimately Tiger's Eye shows up and he has a plan to get all of the girls, because at this point we're doing mass pick ups instead of just one at a time, and so he dances with Makoto to lure them all in. Makoto, who gets attached far too easily, imagines them dancing in white which I can only assume signifies a wedding. When she asks for one more dance Tiger's Eye says he'll be back later, and proceeds to dance with every girl there before just leaving. Makoto is determined to stick around and stays there all night, waiting for a man who would not come in the rain. This reminds me of Makoto's first episode of the live action Sailor Moon series in which she is tricked into waiting for a boy who she has a crush on and ends up waiting for a long period of time in the rain before realizing it. Since this scene is not in the manga and the live action series came much later than the anime, it is possible that this episode served as some inspiration for that. It could also be a coincidence, since Jupiter's thunder powers are inevitably related to the rain. Fish Eye shows up, because he won a sort of beauty contest, and brings Tiger's Eye a polaroid of Makoto. In a first Fish Eye is the one to trap Makoto and call forth her Mirror of Dreams while Tiger's Eye is the one to put his head into it.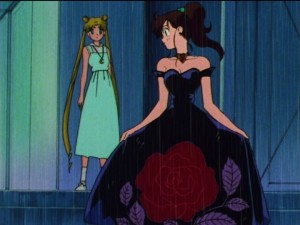 Support this site by buying the first two seasons of Sailor Moon on DVD and Blu-Ray using the links below.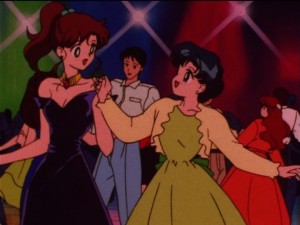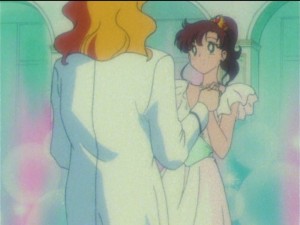 Possibly Related Posts