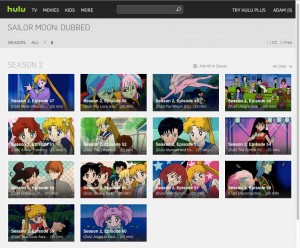 You can now watch the first 14 episodes of Sailor Moon R on Hulu and Neon Alley. This includes the entire Makai Tree story arc as well as the first episode featuring Chibiusa and the Black Moon Clan. Like with the previous releases of dubbed episodes on Hulu these will only be online for a limited time. They will be removed on June 7th 2015.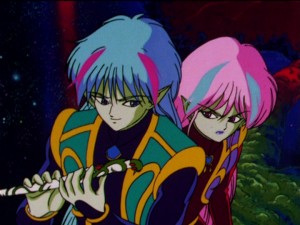 Episodes 47 to 59 are a non manga story arc focusing on the characters of Ail and An, aliens posing as humans Seijuro and Natsumi. They arrive on Earth with the Makaiju or Makai Tree and proceed to drain human energy to feed it and keep themselves alive. Episode 60, Angel or Devil? the Mysterious Girl from the Sky, is the first episode to feature Chibiusa and the Black Moon Clan. The episodes included are somewhat strategic, meant to showcase a wide variety of voices and get us excited for the upcoming DVD and Blu-Ray release of Sailor Moon R. Sailor Moon R Season 2 Part 1 collects episodes 47 to 68 and is set to be released on July 14th. It can currently be pre-ordered from The Right Stuf.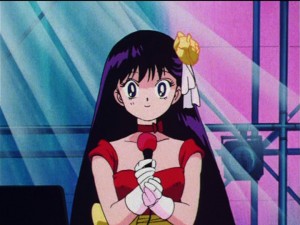 One notable inclusion is episode 54, The School Festival Is for Me?! Queen Rei's Song, which includes a couple of songs as performed by Rei's voice actor Cristina Vee. In the original Japanese version Rei performs the song Eien no Melody which is translated here into English as Eternal Melody. In the original DiC dub of Sailor Moon had the song Oh Starry Night included, which has roughly the same melody as the original song but very different lyrics. The other song performed is Hottokenai Yo or I Can't Leave Her Alone though only a short part of it is heard.
Possibly Related Posts