The two latest episodes of Sailor Moon R are now available on Hulu and Neon Alley. This week we have episodes 61 and 62 which continues the story of Chibiusa and the Black Moon Clan.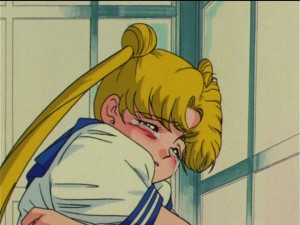 Episode 61, Usagi Devastated: Mamoru Declares a Break-Up, is a pretty sad episode. Now that Usagi and Mamoru have finally had their moment of happiness they are quickly torn apart. Mamoru is behaving strangely and decides to break it off with Usagi. Usagi is naturally confused by this sudden change in attitude, but when she learns that he is serious about this she is heartbroken. As Usagi breaks down crying in a phone booth we can really get a feeling for her pain. The Black Moon Clan then try to make her forget her trouble with makeup, which naturally doesn't work.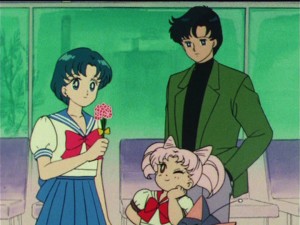 Episode 61, A Guardian's Friendship: Goodbye, Ami, has Ami leaving! When I first watched this episode back in the day I really had no idea how this series would play out so I didn't know if Ami really would go or not! The episode also features new transformation items for the girls. Ami's friends are not able to meet her at the airport because they're busy fighting evil, but when she gets their gift and letter she realizes she can't go. And how could she? Who would be able to just leave the country while evil is threatening the city and the world? Who would give up on such a sacred duty? Mamoru does! But that's over 100 episodes away and it's a bit more complicated than that.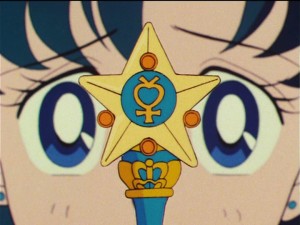 Support the site by buying these episodes on Amazon Instant or buying the series on DVD and Blu-Ray using the links below.
Possibly Related Posts