The two latest episodes of the original Sailor Moon anime have been added to Hulu and Neon Alley this morning. Every Monday two new episodes, in Japanese and subbed in English by Viz, are added to Hulu. This week we have episodes 27 and 28 as the race to get all of the Rainbow Crystals heats up!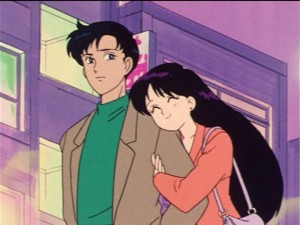 Episode 27, Crushing On Ami: the Boy Who Can See the Future, has Ami befriending a boy named Ryo Urawa who can see the future! Because of his gift he's able to challenge her at exams and can also see predict that he's a Rainbow Crystal carrier and that Ami is Sailor Mercury! This early romantic interest for Sailor Mercury is one that fans have always liked to imagine continuing, even though Ami is clearly more well suited to hook up with Shingo in the future! Ami isn't the only one to have a romantic interest in this episode as we have a brief look at one of the many dates that take place between Mamoru and Rei, a lovely couple who's relationship will soon be interrupted by pesky destiny.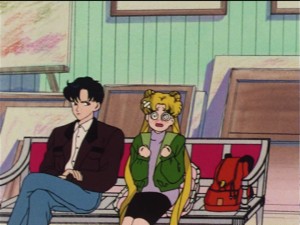 Episode 28, The Painting of Love: Usagi and Mamoru Get Closer, introduces us to an artist Yumemi Yumemo who paints images that represent true events from the Silver Millennium. These images are coming to her because she is yet another Rainbow Crystal carrier. She choses Mamoru and Usagi as her models because they rightfully remind her of Endymion and Serenity who have been appearing to her in visions. Things heat up a little between Mamoru and Usagi, who justifiably feels guilty for her feelings because of Mamoru's relationship with Rei.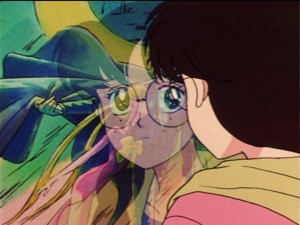 Buy the first half of season 1 on DVD and Blu-Ray this November.
Possibly Related Posts