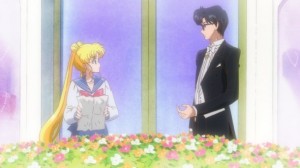 We're less than 24 hours to the first episode of Sailor Moon Crystal, the new Sailor Moon anime! The series will be released simultaneous worldwide! The show premieres July 5th in Japan at 7pm Japan Standard Time. Due to the magic of time zones that is actually 6am Eastern Standard Time and 3am Pacific Standard Time, the time when Crunchyroll announced the show would be available. Japanese fans can watch the series on Niconico. This article has links to streams in all languages including the English stream. English speaking fans who want to watch the series with subtitles should also check out Hulu or Crunchyroll.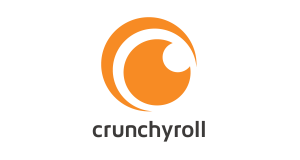 The main advantage of watching the series on Crunchyroll is the potential for an ad free experience. The default Crunchyroll service is free to view through a web browser, on iOS and on Android for standard definition video with ad interuptions. The premium service, which costs $6.95 a month, will give access to all of their Anime series, removes video ads, allows access to HD 720p and 1080p versions of series which support it and allows for streaming on all available devices. This ads support for Chromecast, Apple TV, Roku, Windows Phone, Xbox 360, PS3, PS4, Vita, OUYA and some Smart TVs. This service is available to Canadian users. Follow the link to Crunchyroll's Sailor Moon Crystal page to watch the series as it becomes available.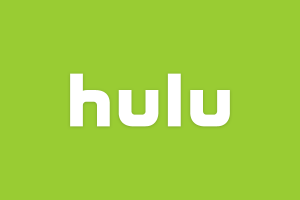 Sailor Moon Crystal will also be available to view on Hulu and Neon Alley. The service is free through a web browser with ads. Hulu's pay service Hulu Plus will unfortunately not do anything to remove those ads. This service, which costs $7.99 a month, exists to allow customers to view a more extensive back catalog of older shows. It's unclear at this time if and when older episodes of Sailor Moon Crystal will be restricted to users without Hulu Plus accounts. The other advantage to Hulu Plus is the ability to watch shows on additional devices. With the pay service you'll be able to watch shows on iOS, Android, Windows phones, Amazon Kindle Fire, Nook, Apple TV, Roku, TiVo, Xbox One, Xbox 360, PS3, PS4, Vita, Wii, Wii U, 3DS and many other supported TVs and media players. Watch the new series on Hulu's Sailor Moon Crystal page as it becomes available. You can also watch the original Sailor Moon anime on Hulu.
Hulu is not available in Canada. Looking to use it anyway? You can with the help of a VPN service. I personally use a pay service called Unblock US to connect to Hulu and US Netflix. It's DNS based so any device can be configured to use it. If you're looking for a free option you can use Hola which installs as a browser extention allowing you to easily switch between countries while browsing. It works well with the free browser based version of Hulu.
Both Crunchyroll and Hulu have a 2 week free trial period for their premium service.
New episodes of Sailor Moon Crystal will air at this same time on these same sites the first and third Saturdays of every month.
Possibly Related Posts