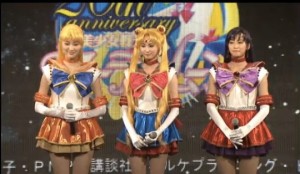 The Sailor Moon live event is now over. We didn't learn a ton but it was mentioned that the new Sailor Moon anime would begin airing this winter. It was also mentioned that it would be streaming on Niconico, a Japanese streaming video service. Fumio Osano was in attendance but didn't have much to tell us. Not much else was learned aside from it being based on the old anime but not being a remake, which is fairly vague.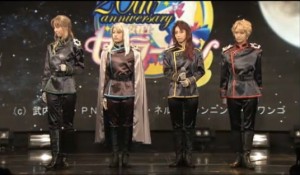 The event began with a look at various products we'd already talked about on this site. It then included an introduction to certain cast members of the new musical, Sailor Moon La Reconquista. In attendance were Sailor Moon, Sailor Mars, Sailor Venus as well as all four of the Shitennou. Finally a performance of Moonlight Densetsu was done by Momoiro Clover Z who were confirmed to be doing the theme song for the new anime, which is information we already had. Also unchanged was the quality of Momoiro Clover Z's performance.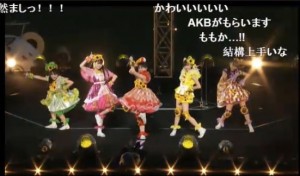 The event closed with a fairly anticlimactic Q&A. The reaction of the sleep deprived fan base seems to be mostly disappointment at this early hour. It's safe to say everyone was hoping for a bit more information about the anime. Be patient Moonies! Winter is coming. Now go home and go to bed.
Possibly Related Posts