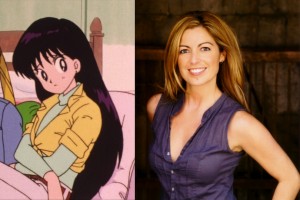 Katie Griffin, the voice of Sailor Mars from the English dub of the Sailor Moon anime, will be a guest at Unplugged Expo in Toronto October 26th and the 27th.
Unplugged Expo has now confirmed that three actors from the Sailor Moon dub will be in attendance for their Sailor Moon 20th Anniversary celebration. Katie Griffin joins Stephanie Morgenstern, the voice of Sailor Venus, and Susan Roman, the voice of Sailor Jupiter. Perhaps more Sailor Moon voice actors will soon be announced to be joining them as well. This will be Katie Griffin's third Toronto convention appearance in 2013. She was at Anime North in May and will be at Fan Expo August 22nd to the 25th.
Early bird registration is open from now until August 1st. It's just $15 which is half of what you'd pay at the door!
Check out our interview with Katie Griffin from last year's Fan Expo.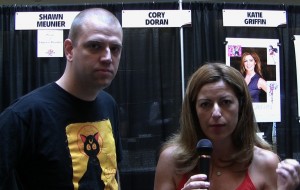 Possibly Related Posts