Bandai has a new toy out that will have you screaming "Moon Crystal Power, Make Up!". It's Sailor Moon's Crystal Star Brooch that she uses to transform in the Sailor Moon R series, but it's also completely functional with make up included! It's full convoluted Japanese name which is entirely composed of English words is the "Sailor Moon R Moon Miracle Romance Shining Powder". The product is made by Japanese company Creer Beaute. The outside of the brooch looks just like it does in the show and the inside even includes an image of the Silver Crystal and other designs seen inside the brooch during Sailor Moon's transformation sequence.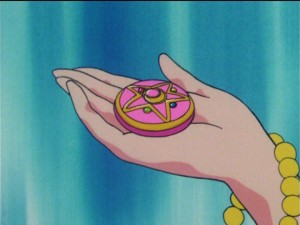 I'm not a huge make up guy but according to the official site the powder will prevent oily looking skin, has moisturizer included and is a pink glitter colour. Now if you're caught with glitter on you, the excuse you can give to your jealous spouse can be that you were simply playing with your Sailor Moon toy. But hold that excuse until October when the toy will be released! The toy will be 3980 yen which is about $41 American.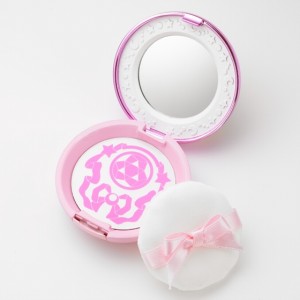 Want to get your hands on this? Japanese pre-orders were gone in 12 hours! Since I've been slackin' this week that was long before I even got a chance to post about it. Japanese collectors will be able to get in on a second round of pre-orders on June 12th at 10am using this link. North American fans were able to preorder through CD Japan and Big In Japan. Those sites are also sold out at this point in time.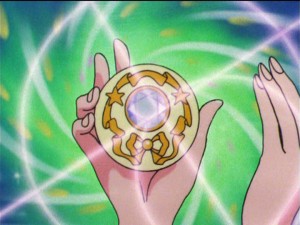 Source: Sailor Moon Collectibles (article 1, article 2)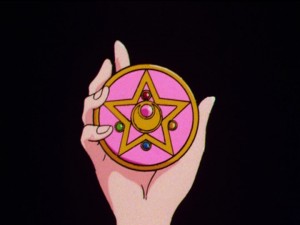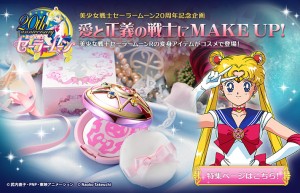 Possibly Related Posts