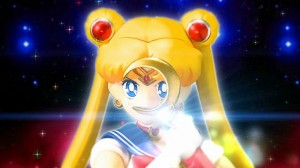 Since Wednesday pre-orders for Bandai's new Sailor Moon figure are up. You can pre-order this figure at many different online retailers, including the Amazon link shown below which can also be found in the Amazon store in our sidebar.
If for whatever reason you would prefer not to order from Amazon, there are many other pre-order options that can be considered. Listed below are all of the ones we are aware of at the time of this post going online.
Fantastic Plastic Toys
Man of Action Figures
Toy Tards
Anime Island
G. G. Infinite
Power Anime
Gundam Planet
Toy Wiz
Toys Logic
Hobby Link Japan
CD Japan
Hobby Search
Aside from Amazon Sailor Moon News has no affiliation with any of these sites. We make no guarantee about the quality of these retailers.
Possibly Related Posts