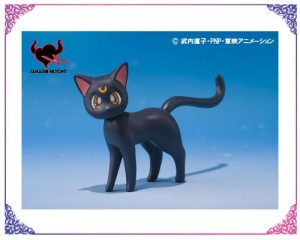 The Bluefin Tamashii Nations USA Facebook page has posted some new information about Bandai's new S. H. Figuarts Sailor Moon figure. They specify the North American sale time to be in August or September. The MSRP is $42.99, pretty much equivalent to the Japanese price we saw earlier. It is also mentioned that the two new face we recently saw, that being the winking and crying Sailor Moon faces, will be 1st edition exclusives. Additionally the Luna figure which accompanies Sailor Moon is also a 1st edition exclusive.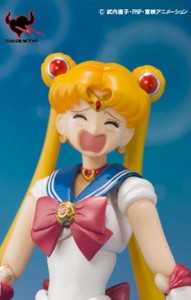 Online store G. G. Infinite already has the figure up for pre-order. The cost on their site is $42.29 and they mention the figure will be released in September.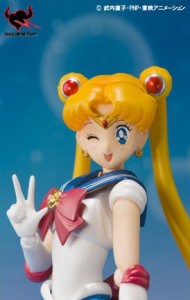 Thanks to Sailor Otaku for pointing this out on Twitter.
Possibly Related Posts