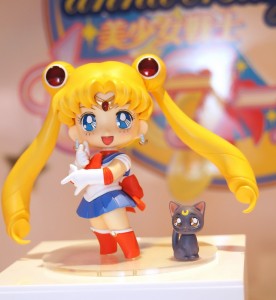 Bandai has announced a few new Sailor Moon figures at their Tamashii Nation 2012 show, which is Bandai's collectible trade show. Two Sailor Moon figures were shown.
The first was part of the Figuarts line. Figuarts are high quality very detailed figurines with swappable parts. As can be seen from the two images shown below Sailor Moon can be posed in a number of ways such as her "I will punish you" pose from when she lectures villains to her post transformation pose. Sailor Moon comes with her faithful cat Luna.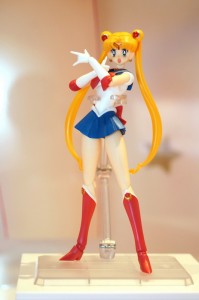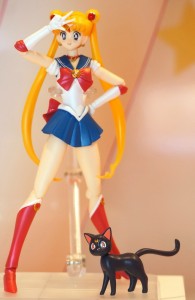 Also shown, as pictured at the top of this post, is a Chibi Sailor Moon figure set (a Sailor Moon figure that is small, not a figure of Sailor Chibi Moon…) which is basically a super deformed version of Sailor Moon and Luna. This is part of Bandai's Chibi-Arts line which is a line of high quality non posable Super Deformed figures. These adorable figures have Sailor Moon once again in her "I will punish you" pose.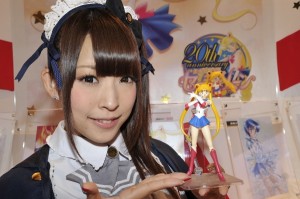 Many toys for other non Sailor Moon franchises were shown, but we don't really feel like telling you about those.
Source:
Sailor Moon Obsession Blog
Anime News Network
Photo of the toy from Twitter
Dengeki Hobbyweb coverage of the event
Possibly Related Posts