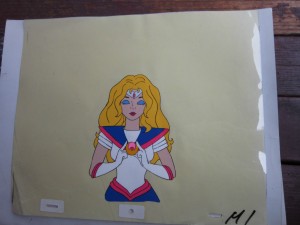 The story of the Toon Makers' Sailor Moon show, known to some as "Saban Sailor Moon" or "Saban Moon", is a long and fascinating tale in what could have been. Basically in 1994 there was a plan to make an American Sailor Moon show featuring a mix of live action and animated bits that was something like Power Rangers meets She-Ra. The whole history is long and complex, most of which can be inferred from this article which shows it to have been a project by Toon Makers', Bandai and Renaissance Atlantic. I'd love to go on explaining this at length but I will leave that for another time. All that has been available of this to date has been this short clip which played at a convention years ago… until now!
Cels used in the original pilot episode of this show have surfaced on ebay, which constitute by far the best quality images of this show that have been found online to date. You can easily find the remaining cels by searching for "toon makers sailor moon" on ebay. I've purchased a number of these cels and once I receive them I'll be sure to share better pictures with all of you. Interestingly enough a lot of these cels are from scenes not seen in the short clip which has been made available online.
Most notable in these auctions are an auction (sold) for a cel of Sailor Moon which also includes a cel of her weird vehicle now known to be the "Sky Flyer" and a script for a segment of animation which seems to be from the first episode. I'll transcribe that at a later time.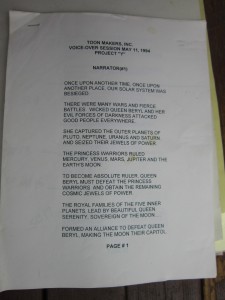 There's also this auction for a cel of Sailor Moon's transformation which also comes with a number of sketches of that sequence. This auction is currently still available for $499.99.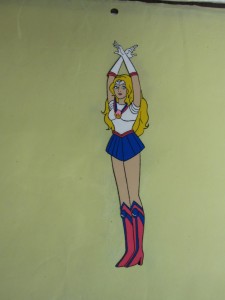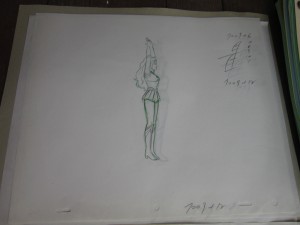 Here is an auction (sold) for cels of face shots of all of the Sailor Soldiers, now called Princess Warriors, as well as pencil sketches to go along with them.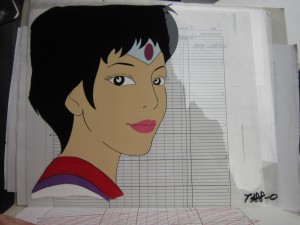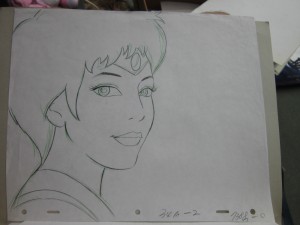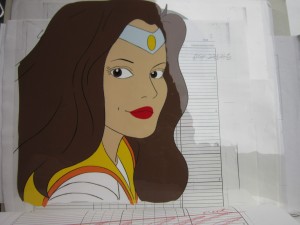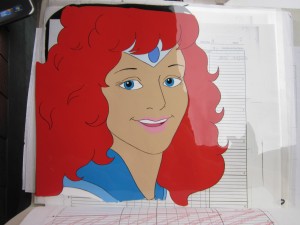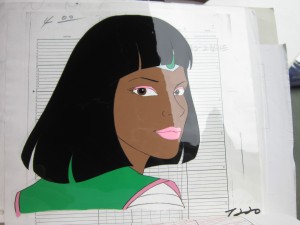 There are also many, many, many auctions for cels of Luna, who is now a white cat, as well as one of Sailor Moon on her Sky Flyer. These single cels are all $99.99.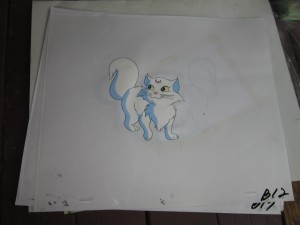 A lot of new things can be learned just from the postings of these items, mostly from the script itself. We learn of the name of the Sky Flyer, the name "Princess Warriors", we see that Darian (Tuxedo Mask) was to be in it as well as Queen Beryl and that the girls will transform with "Jewels of Power". It should also be noted that some of the sheets including information about the animation have the name "Rugrats" crossed off.
These cels aren't cheap, and it remains to be seen if any of these might be reposted at lower prices if they don't sell well. For now the seller has been adding more of these cels occasionally so it would be best to keep an eye out for them, I know I will. Though not part of a show that ever made it to air these products are a weird and truly rare part of Sailor Moon history that reminds us of a step to the path which ultimately gave us the Sailor Moon dub we all know and (some of us) love.
Thanks to Cutiebunny from the Sailor Moon forums for finding these.
If you haven't watched it yet, here's the video of the show:
Possibly Related Posts
No related posts.